Ivey's Blog
MP visits Padstow park hosting 200 free NHS holidays
26 November 2021
:
Postcards from the Park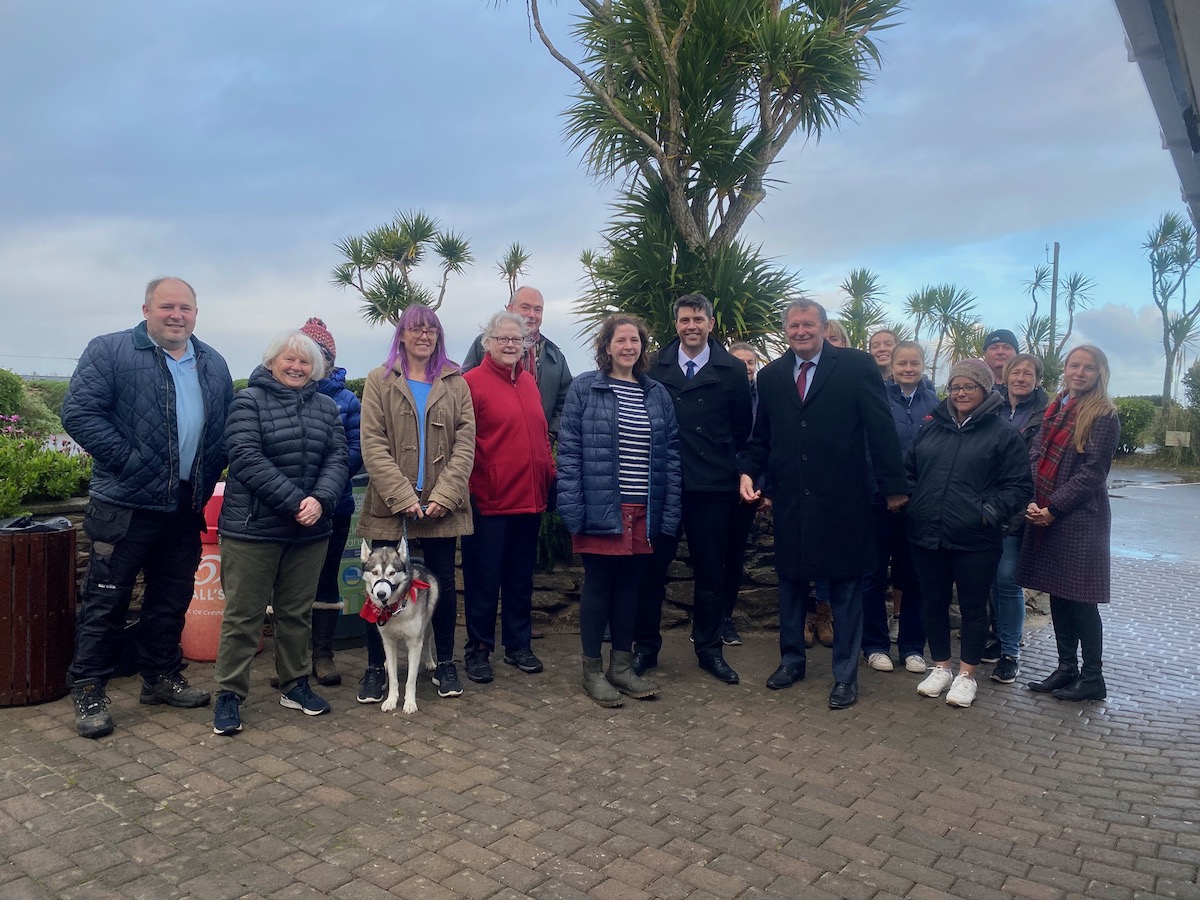 Mother Ivey's Bay Holiday Park were delighted to welcome MP Scott Mann this week, when he paid a visit to their park in Padstow to greet key workers enjoying their no-cost 'thank you' holidays.
Mr Mann, who is MP for North Cornwall, was accompanied by Stephen Rushworth, Cornwall Councillor for Padstow – and they were both welcomed by park owner Patrick Langmaid.
Throughout November around 200 lockdown workers and their families have been enjoying free holidays at the award winning Cornish holiday park.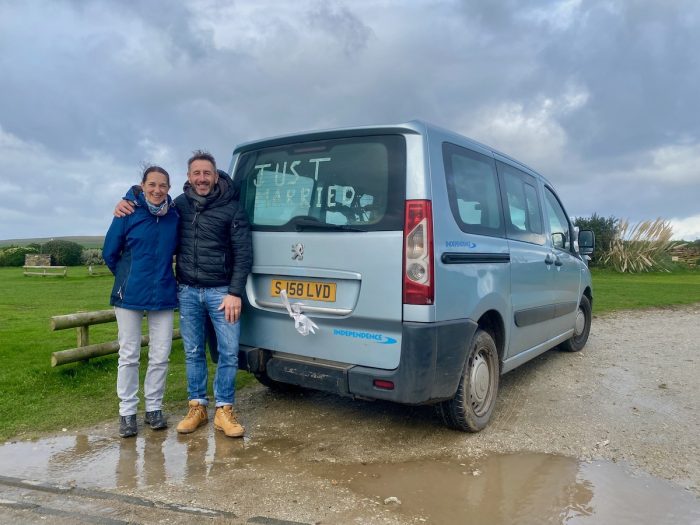 One couple even used their stay as their honeymoon.
Patrick Langmaid, owner of the family run park, said offering the free holidays was a way he and his park team could say a very big 'thank you' to the NHS which has been on the front line to keep Britain safe during the pandemic.
"The bravery and commitment of staff across the NHS working tirelessly and making sacrifices during the Covid crisis has been astounding and these holidays are a small token of Mother Ivey's gratitude," said Mr Langmaid.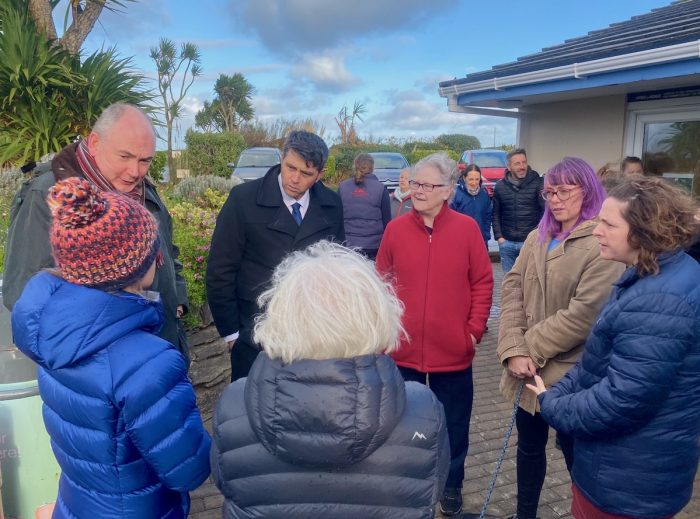 The key workers enjoying the 200 holidays will stay in luxury holiday caravans and will be able to enjoy walks and time in the secluded sandy bay below.
During their tour of the private beach and grounds, Mr Mann and Mr Rushworth saw the welcome sign and an array of thank you cards, thanking the NHS and key worker guests for everything they had done.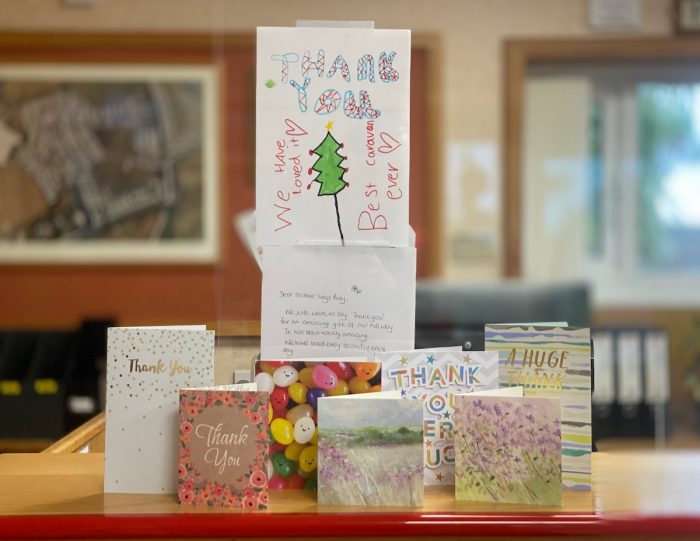 Although Mother Ivey's sister site, Martha's Orchard, had been able to provide their key worker 'thank you' holidays at the luxury retreat in Constantine during December 2020, the plans for Mother Ivey's holidays last November had been frustrated by the second lockdown. Patrick is over the moon that the the free holidays planned at Mother Ivey's Bay are now finally taking place this month.
The key workers are also enjoying the benefits of the array of improvements undertaken at the park during the months it had been closed due to lockdowns. Electric vehicle charging points have been installed to help protect the natural environment and broadband fibre optic has been hardwired into every van, which Mother Ivey's believes is a first in a UK holiday park.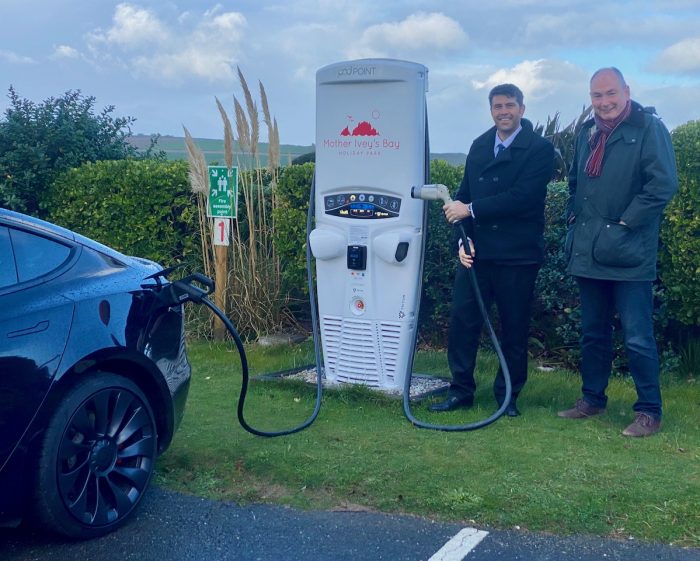 Impressed with the environmental improvements to the park during his tour, Mr Mann said, "This past couple of years has been a very challenging period for Cornwall's hospitality industry, and many other businesses which rely on visitor spending have also suffered."
"However, it is fantastic to see the wonderful guest experiences which Cornwall is world famous for and to see key workers enjoying some much needed respite here," he added.
"It was wonderful for our two visitors to see Mother Ivey's giving key workers and their families the holidays they need," said Patrick.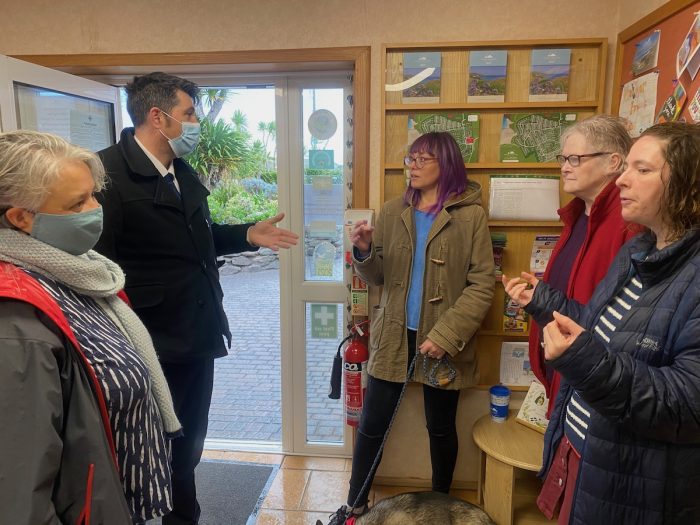 "It was also a great opportunity for them to meet valued members of our team who have also shown commitment and dedication to ensure all of our guests have had a first class holiday experience during what has been a challenging period for all," he added.
Mother Ivey's Bay Holiday Park has been run by the Langmaid family for over 30 years and they have a long tradition of supporting West Country charities and good causes.
Patrick Langmaid is also a campaigner for the Living Wage Foundation which has presented him with a special award for his tireless efforts to promote the benefits of fair pay in hospitality.