Natural Environment
We understand that one of the main reasons people come to Cornwall is to enjoy its natural environment.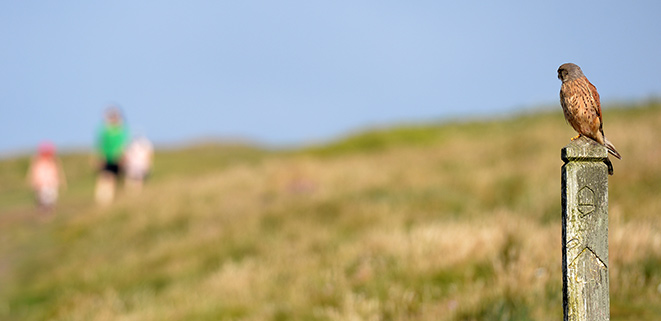 We strive to minimise the impact of our holiday park on the natural environment in the following ways:
What we do
At the park, we try to minimise our consumption of energy by using low energy lighting where practical. Our shower blocks have roof windows for natural light and ventilation.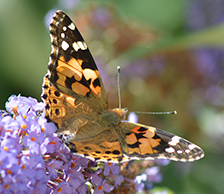 We use battery powered golf buggies for Housekeeping and Grounds Maintenance. These use Off Peak electricity to charge the batteries over night. Recently, we have installed electric car charging points across the park, to encourage our guests who holiday with us to use an electric car. Our Toilet and shower blocks use motion sensors for the internal lighting thus cutting down on the electricity that would have been used during the small hours when nobody is using these units. Installing water saving urinals in all of our toilet and shower blocks has ensured less water is used across the whole of the park.
We are members of The Final Straw Cornwall Campaign and Every Can Counts Scheme. There are numerous recycling opportunities on the park for glass, cans, plastic, cardboard, batteries and paper. It is our aim to continue to increase the amount we recycle and reduce the amount we send to landfill. As a business we have as many separate waste streams as possible, including: TVs, fridges, strip lights, batteries and metal. In addition, we produce our own compost.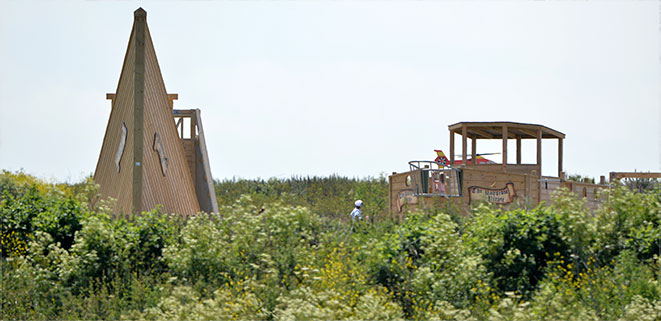 To support the local economy we try to promote local businesses and attractions. We also try, wherever possible, to source products and services from local suppliers and to use products with a low environmental impact. We also allow local businesses to trade on the park and provide services that other parks would keep 'in-house'.
We try to increase our use of electronic communications to reduce consumption of printed materials.
Whilst much of the park requires the grass etc to be kept short, where possible we allow grass and hedges to grow encouraging wild flowers, insects and other animals to thrive. We have a conservation area on the park, including a site of special scientific interest, to enable rare species of flowers and all kinds of wildlife to thrive. Our commitment to the environment is demonstrated by the David Bellamy Award.
What you can do
Reduce, Reuse, Recycle
Please help us by refusing packaging and bags you don't need. Then try to reuse bags and resources, real nappies, etc. And finally, please recycle, using our recycling point.
Get out of the car!
Travel green, travel better….get out of the car! If you are coming by car, try to bring only one car. This has many green benefits: fewer cars on the highways, and fewer cars on the holiday park. Use public transport where possible.
Walking, cycling and riding are great ways to see Cornwall without adding to traffic. There are some great ideas elsewhere on our website. Try to use public transport if possible, but start by exploring using the Coastal Path that runs through our holiday park – there are some fantastic places to see right on our doorstep… just ask!
Stay Local, Eat Local, Buy Local, See Local
Purchasing local goods and services minimises the leakage of £'s outside Cornwall, enhancing the local economy. Visit Farmers' Markets, farm shops, village stores, pubs and cafes. Our distinctive culture shines through the hundreds of community events that happen throughout the year.
Chill out – Switch Off!
You can see the stars at night in Cornwall! Help us reduce light pollution, energy use and CO2 emissions by switching off lights and all those standby buttons when you don't need them. Help us reduce water consumption by using just the water you need; and then sit back and enjoy that view…
Leave only Footprints, Take only Memories…
When in Cornwall try to have as little impact on the environment as possible, Enjoy what has made Cornwall a place to come and visit, the Flora and Fauna and the traditional Cornish atmosphere, the Cream Teas, The Scrumpy and not least the Pasties.