Dog Friendly
At Mother Ivey's, we understand that your dog is an important part of your family holiday.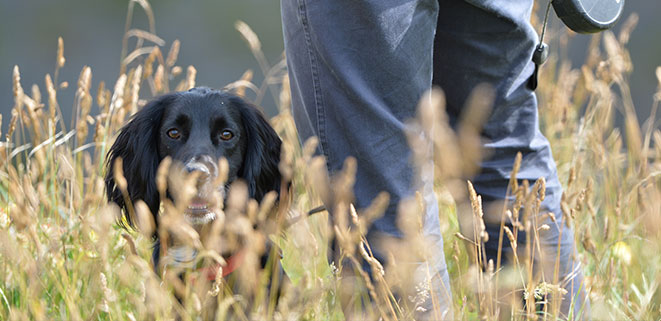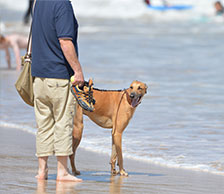 We are happy to welcome well behaved family dogs (up to two per family). Many of our local beaches are open to dogs and the south west coastal path is perfect for longer walks against the most beautiful backdrop you could wish for.
For the enjoyment of all our guests, and the safety of your pet, dogs must be kept on a lead at all times whilst on the park. They are welcome on our private beach all year round but must be on a lead between 10:00am and 6:00pm.  And of course, to maintain the beauty and safety of our Park, please be vigilant at clearing up after your dog.
Please see below our terms and conditions relating to dogs on the park.
The Management reserves the right to refuse admission to, or eject from the Park, any dog which it considers inappropriate as a family pet.
Dogs must be kept on leads (not exceeding 2 metres) at all times on the Park and between 10:00am and 6:00pm on the beach.
Please exercise dogs off the Park and beach.
Should accidents happen, please clear up after your dog.
Please DO NOT leave dogs unattended at any time.
Dogs are not permitted in 'The Square', the children's adventure play area, shop, launderette or toilet/shower blocks.
STAYING IN A HIRE CARAVAN: Please remember your dog's bedding. Dogs are not allowed on beds or settees. Maximum of two dogs allowed.
No other pets are permitted.