Ivey's Blog
Fun days out near Mother Ivey's Bay Holiday Park
11 July 2022
:
Postcards from the Park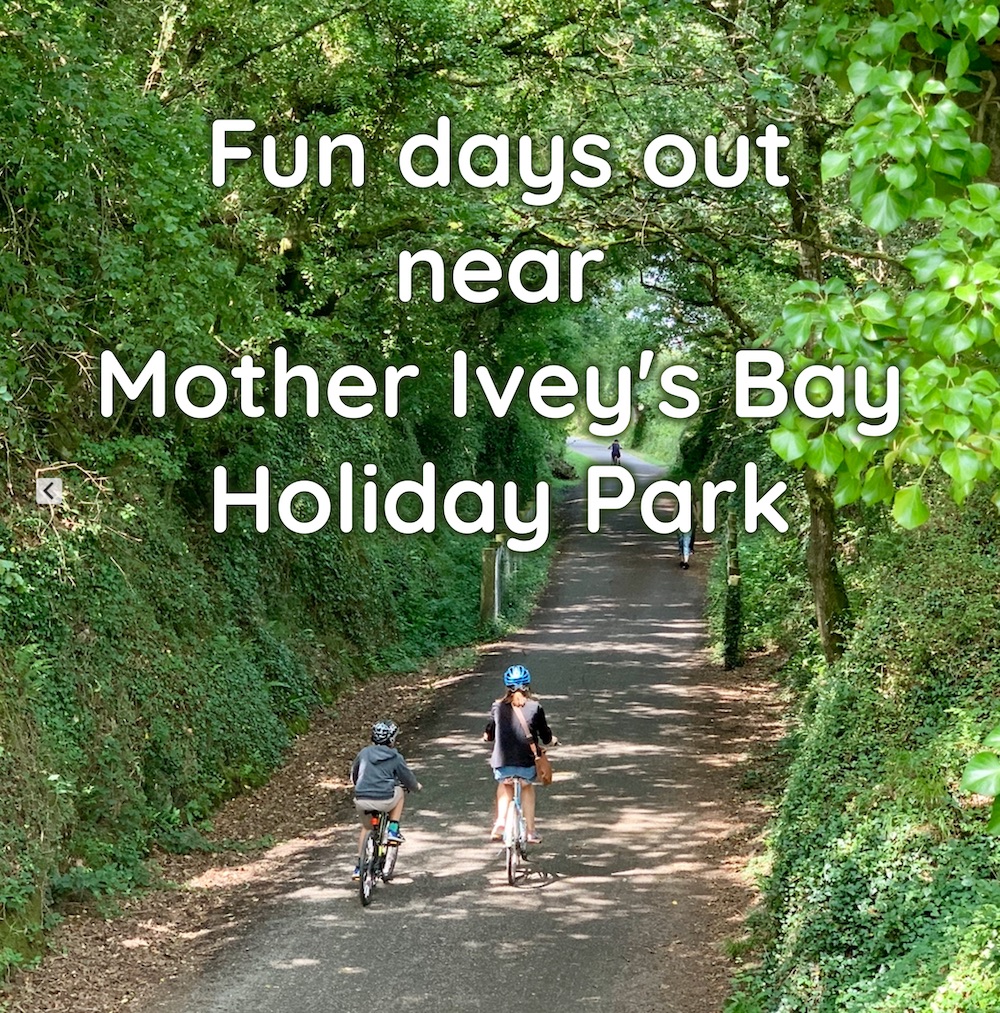 Child-friendly attractions near Mother Ivey's Bay Holiday Park
Whether you're looking to get outside, learn something new, or enjoy the local scenery, Mother Ivey's Bay Holiday Park boasts many great attractions in its surrounding area.
There are plenty of things to do for all the family and all tastes.
To get you started, here are a few child-friendly attractions near Mother Ivey's Bay Holiday Park.
Visit the National Lobster Hatchery in Padstow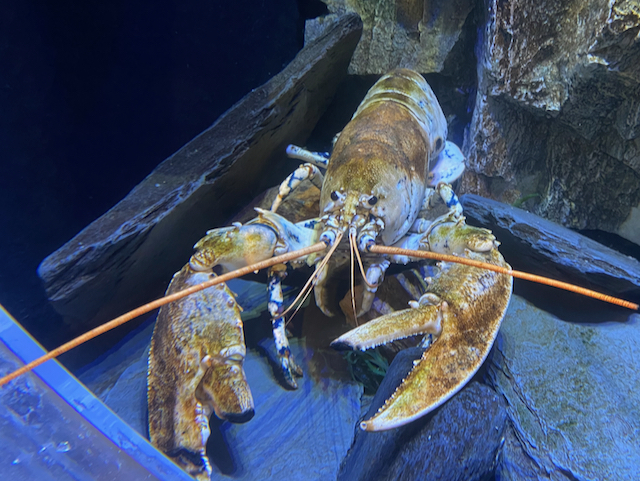 If you're looking for an experience unique to Cornwall, the National Lobster Hatchery is a great place to start.
An important charity, it carries out marine conservation, education and research that revolves around the European Lobster species, which is currently endangered due to over-exploitation.
The National Lobster Hatchery offers engaging interactive activities and captivating displays filled with a host of fascinating facts about lobsters and the charity itself.
Children can get a close-up glimpse of these intriguing marine creatures in the many display tanks as well as meet various other local species such as spider crabs and crayfish.
After your visit, you can choose to continue to support the charity by making a donation or becoming part of the 'Adopt a Lobster' scheme.
Similar to Macdonald's Farm, the National Lobster Hatchery is a 15-minute drive from Mother Ivey's Bay Holiday Park and only 30 minutes by bus.
Find out more at: www.nationallobsterhatchery.co.uk
Hop aboard the Bodmin & Wenford Railway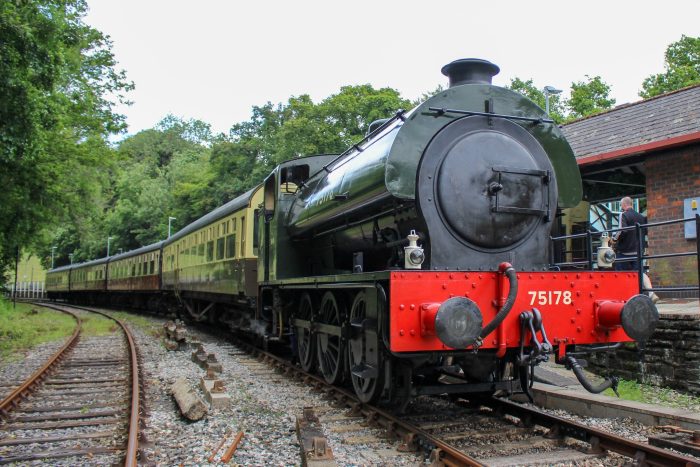 The Bodmin & Wenford Railway is a fun and exciting way to explore the local area and marvel at the beautiful scenery.
Originally used to transport minerals and agricultural sea sand, the railway is now open to visitors.
Take a look at the map before you go as there are several different places to get on and off the train – a handy way to explore the area and visit the many local attractions.
In addition to the popular train rides, there's even more fun to be had for all ages including Driver Experience Days, the Steam Footplate Experience, and Murder Mystery events. You'll be sure to find something to suit each member of the family.
If you get hungry during your trip, the Bodmin Railway provides onboard catering throughout the journey. And once you've stepped off the train, you can visit The Buffet at Bodmin Parkway or the Cornish Rail Coffee Co. for a bite to eat.
The Bodmin Railway provides a free car park for rail users. This is located at Bodmin General, around a 50-minute drive from Mother Ivey's Bay Holiday Park.
Find out more at: www.bodminrailway.co.uk
Explore the Camel Trail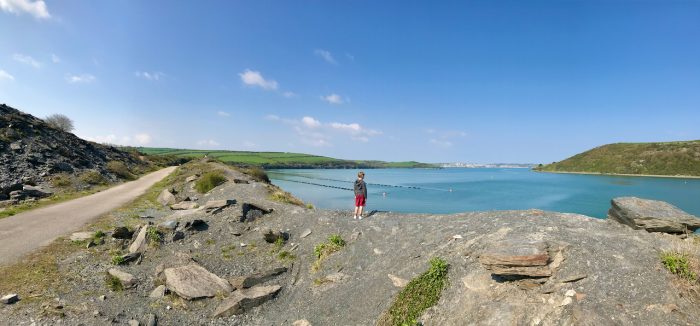 Starting at Padstow and ending in Wenford Bridge, or in fact, starting at Wenford Bridge and ending in Padstow, the Camel Trail is an 18-mile route that is suitable for both adults and children.
Whether you prefer walking, cycling, running, or even horse riding, there are plenty of ways to enjoy the Camel Trail and the beautiful landscape of North Cornwall and stunning views across the Camel estuary.
The trail is flat in most places and entirely surfaced and so is also a great option for wheelchair users.
If you don't fancy completing the whole Camel Trail in one go, it's easy to split into more manageable sections. Padstow to Wadebridge is 5¼ miles, Wadebridge to Bodmin is 5¾ miles, and Bodmin to Wenford Bridge is 6¼ miles.
In addition to the attractions of the route itself, the Camel Trail also winds its way past plenty of places to take a break, particularly for those with little legs, including a Fish and Chips take-away and restaurant, a children's park, Bodmin Jail, and the Snail's Pace Café.
Pick up a map to discover all the attractions the Camel Trail has to offer.
There are several car parks along the Camel Trail so journey times vary. The start at Padstow is a 14-minute drive from Mother Ivey's Bay Holiday Park and the end at Wenford Bridge is a 40-minute drive.
Find out more at: www.visitcameltrail.com
Stop by the Blue Reef Aquarium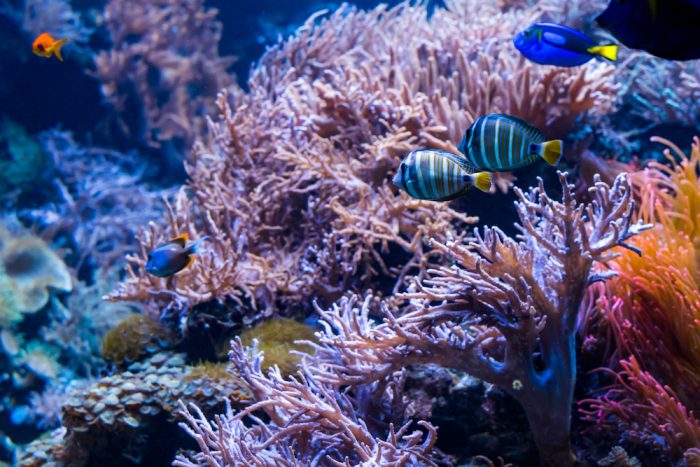 The Blue Reef Aquarium in Newquay is a fun day out for everyone.
With interactive exhibits, themed habitats, and even an underwater tunnel, children and adults alike will be captivated by the varied creatures from our seas.
The Blue Reef Aquarium is home to animals from Cornish waters, tropical rivers, cold seas, and warm habitats. It also contains a nursery where you can watch the youngest of the residents begin their lives.
Your experience doesn't have to stop there. Once you've finished marvelling at the exhibits, take a trip to the on-site café or browse the gift shop.
Find out more at: www.bluereefaquarium.co.uk