Diamond
For special occasions, or just because you want to treat yourself, why don't you consider booking one of our diamond range hire caravans for your Cornish holiday?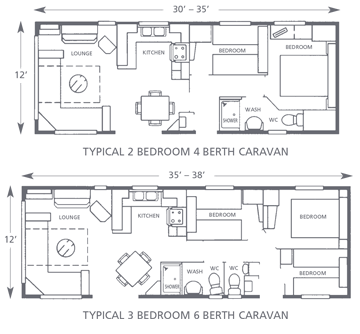 Our Diamond Hire Caravans are built to a high specification and have the best sea views over Mother Ivey's Bay our hire caravans can offer.
As well as all the features we offer with our gold and silver caravans, they have the added comfort of central heating.
Like all our hire caravans, they are regularly replaced to ensure your satisfaction.
Our hire caravans are each fully equipped to a high standard, ensuring you and your family can enjoy a relaxing self-catered holiday at Mother Ivey's Bay.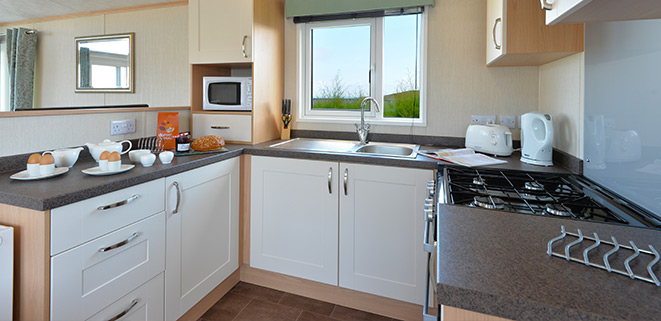 To help you pack for your holiday we've compiled a list of the items we stock in each of our hire caravans.
Kitchen
Dining Area
Bathroom
Bedrooms
General
Please bring your own towels with you as these are not provided.
When designing the layout of our holiday park, we have tried to give all our customers the feeling of individuality and space between caravans.
Some of the caravans are privately owned, to book one of our hire fleet please book online or get in touch.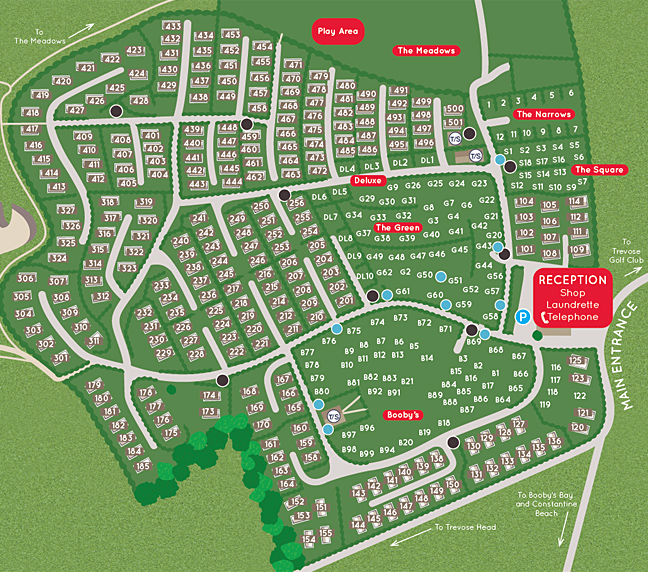 We have a wide range of hire caravans to suit your needs.
Arrival day Thursday, Saturday or Sunday (after 4:00pm please).
Hire Caravan Prices 2022
Short breaks are welcome. Please get in touch for availability or click here to book online.
All prices include VAT at the standard rate. We strongly recommend that you take out Holiday Insurance to protect you in the event that you are unable to take your holiday.
There are a wide range of facilities available to all our customers.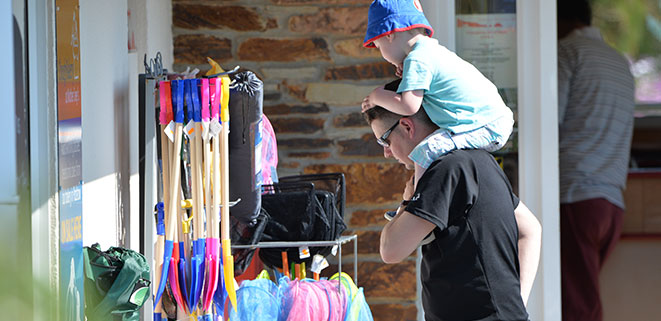 Wi-Fi
There is limited Wi-Fi and mobile phone coverage (depending on your provider) at the Park due to its remote location on the Trevose Headland. We currently have a Wi-Fi hot-spot in one of our chalets. Please ask at reception for details.
Launderette
The launderette is situated behind reception.
Peace and quiet
In response to our customers' requirements, we have no bars, no clubs, no discos and no restaurants to disturb the calm environment of our park. At the request of our customers, we insist on silence from 11 pm to 7 am so that everybody can get a good night's sleep, lulled by the hypnotic sound of the Atlantic waves breaking on the beach below.
Play areas
If you can tear your children away from the beach, our purpose-built adventure playground and large open play area (for ball games, team games and kite-flying) will keep them occupied for hours. Both these areas are situated in The Meadows.
Shop
The shop is located next to reception. It provides a popular range of groceries – including many locally produced goods, newspapers, camping accessories, toys and other items.
Telephones
The telephone boxes are situated behind reception.
Check Availability & Book
Diamond 2 Bedroom
Saturday Arrivals
Diamond 2 Bedroom
Sunday & Thursday Arrivals
Diamond 3 Bedroom
Saturday Arrivals
Diamond 3 Bedroom
Sunday & Thursday Arrivals
All our caravans are luxuriously fitted with everything you need...