Ivey's Blog
Holiday Park shop is under new management
05 April 2023
:
Postcards from the Park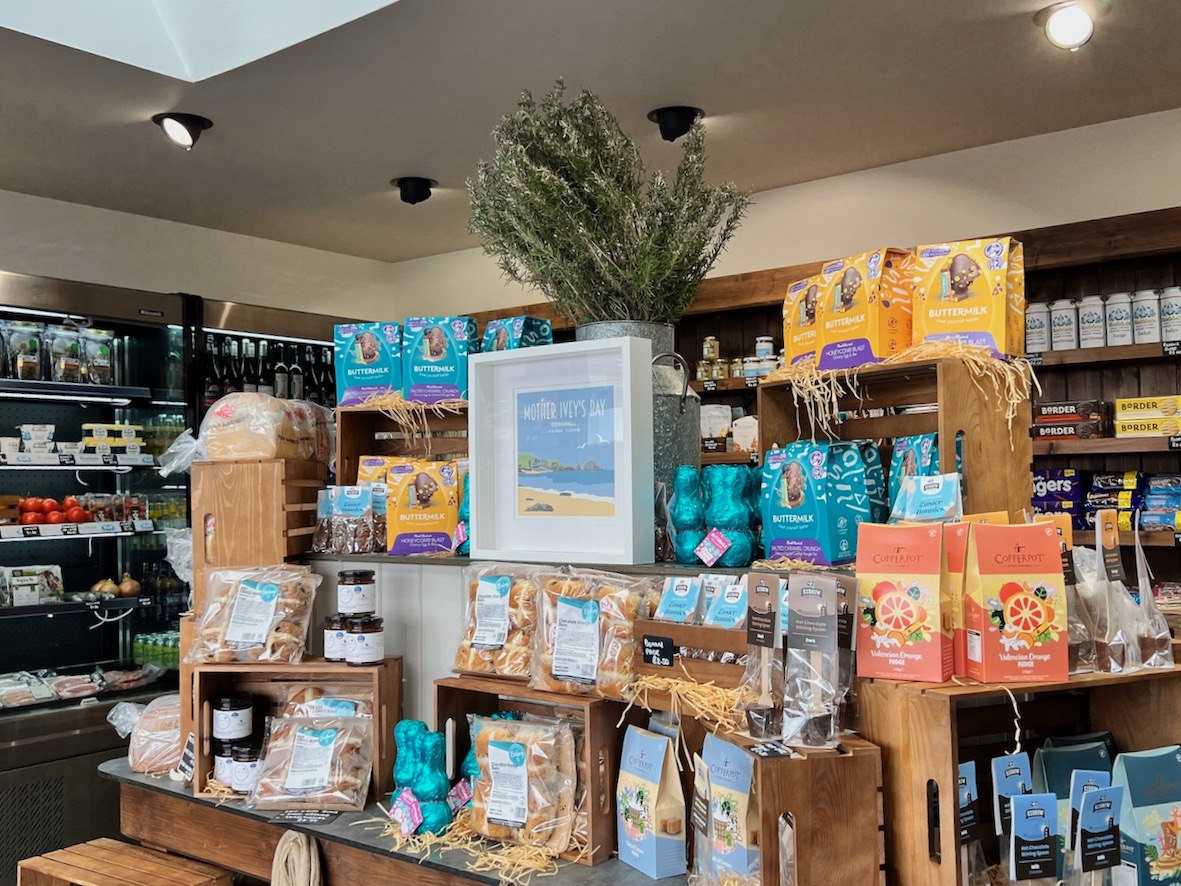 This year our Holiday Park shop is under new management.
We have an exciting range of products to suit everyone's taste buds, and have stocked a range that we believe will enhance your holiday experience.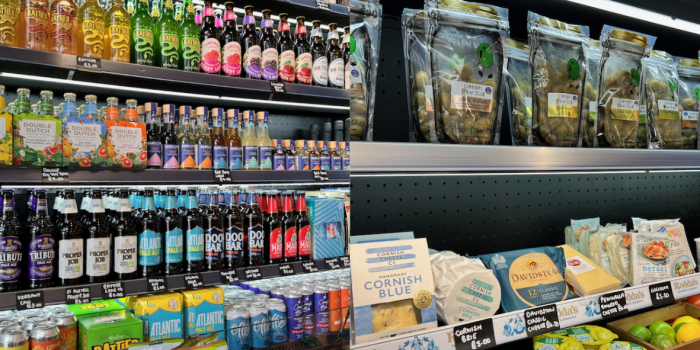 If you have a sweet tooth, we have plenty of treats to satisfy your cravings. Our Slush Machine is perfect for those hot summer days, allowing you to cool down with a range of fruity flavours. For Easter, we have a range of Buttermilk Easter eggs and bunnies, as well as Kernow chocolate bunnies, which are perfect for children and adults alike. And for those who love fudge, we have Copperpot Fudge, a classic Cornish treat made with only the finest ingredients.
We have Barnecutt's Bread and sweet treats which are a perfect choice for those who love the taste of traditional Cornish bakery items.
We also have Cornish Tea & Coffee, made using locally sourced ingredients and roasted to perfection, which is perfect for a lazy morning or afternoon.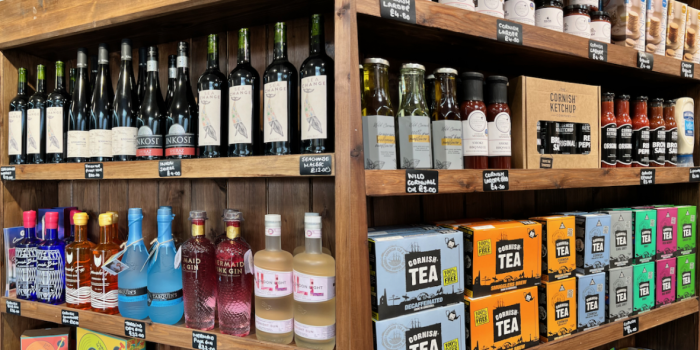 For those who like a tipple, we have a wide selection of alcoholic beverages to choose from. Our Bar Buoy cocktails are a perfect choice for those who want to indulge in delicious cocktails without the hassle of making them from scratch. We also have Sandford Orchards Cider, a refreshing and traditional cider, and Rattler, a classic and zesty Cornish cider that packs a punch. If you're a gin lover, then we have two fantastic Cornish gins for you to try – Cornish Blue Flamingo Gin, with its unique flavour combination of blueberries and hibiscus, and Cornish Commander Fox Gin, which has a refreshing citrusy taste. And for those who prefer wine or Prosecco, we have Sea-change wine and Prosecco, both of which are made using sustainable and ethical practices. Lastly, for something with a bit of spice, we have 8Track Spiced Rum, which is made in Cornwall and has a warm and spicy flavour that is perfect for a cold winter's evening.
Finally, we haven't forgotten about our four-legged friends. We stock Cornish Barkery dog treats, which are made using only the finest ingredients, ensuring that your furry friend gets a treat that is not only delicious but also healthy. We now also sell Tangle dog leads, which are crafted from repurposed ghost nets, offering a durable and eco-friendly option for dog lovers.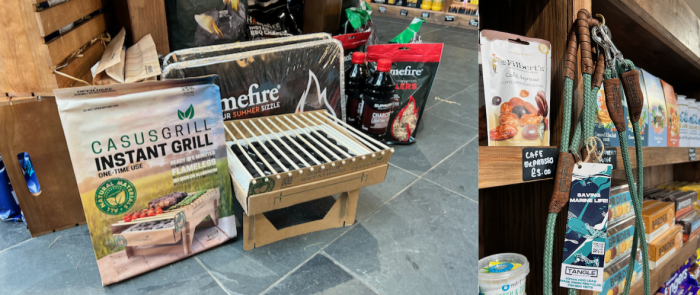 Our aim is to provide you with the best possible shopping experience during your holiday.
We are committed to offering locally sourced products at affordable prices, and we are confident that you will find something that you love in our store.
We are open seven days a week, and our friendly staff are always on hand to help you with any questions you may have. Whether you are looking for a refreshing drink, a sweet treat, or a gift for your furry friend, we hope to have something to suit your requirements. So come and visit us at our Holiday Park shop and discover the range of products we have on offer.
We look forward to seeing you soon!