Ivey's Blog
Autumn Wildlife and Nature Guide – Seasonal information on the wildlife and nature in Cornwall
31 August 2021
:
Wildlife and Nature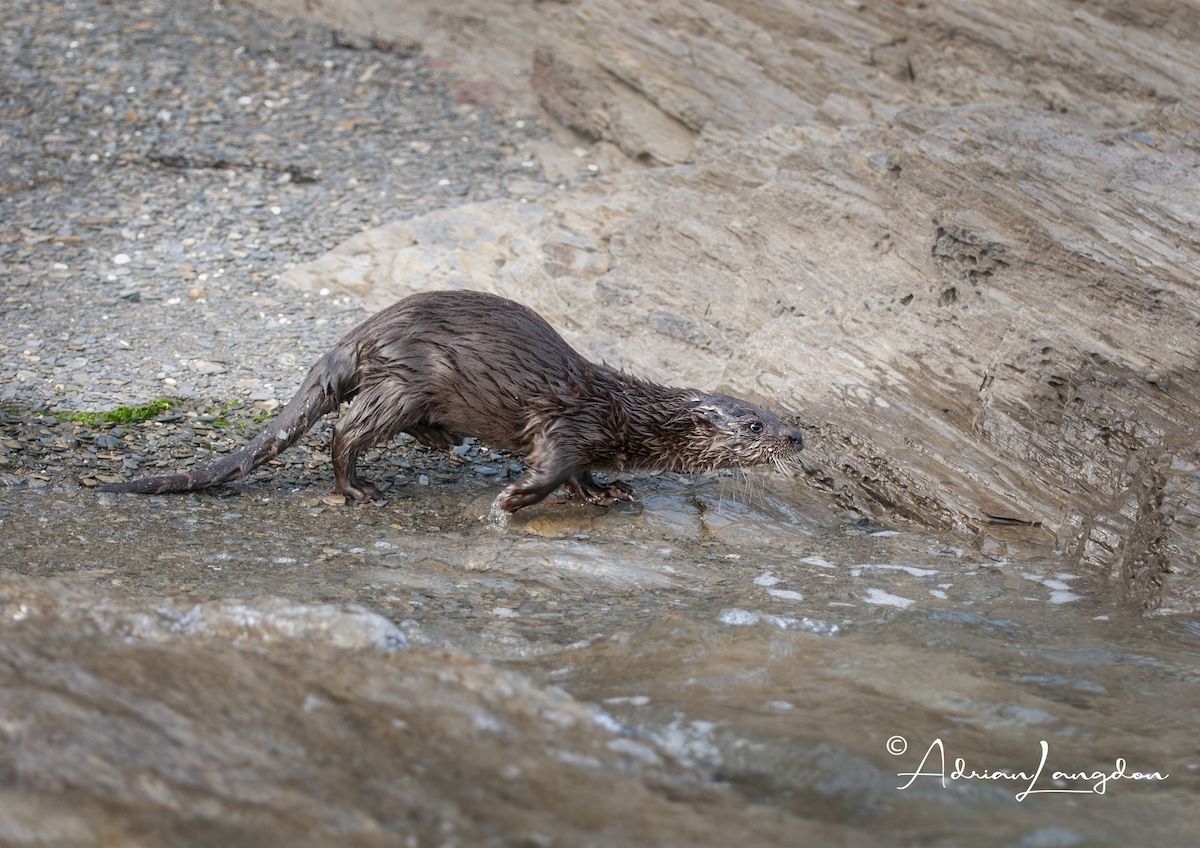 Local wildlife expert Adrian Langdon tells us what to look out for this Autumn in Cornwall.
Many of us will be familiar with seeing and hearing curlews on the moors and in the estuaries during the year but when autumn arrives it's time to look out for their very similar relation, the Whimbrel. They are very much like curlews but usually have a shorter bill and they utter a 7 note call which is noticeably different to the curlew. The main identification feature to watch for is the brown crown which is split vertically into 2 parts by a light stripe across the head from forehead to nape.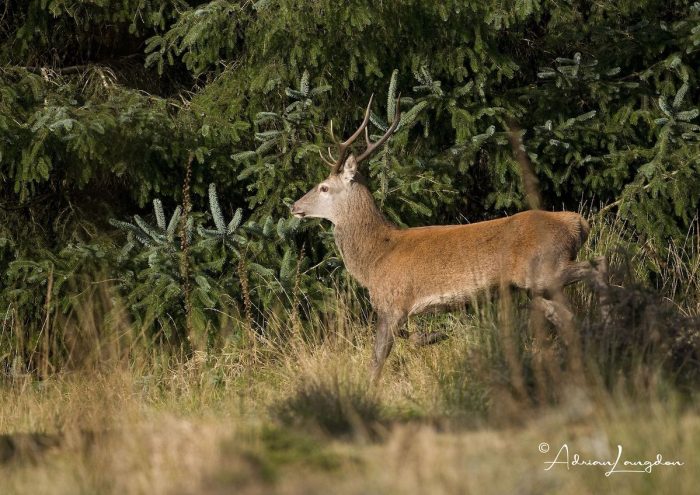 Red Deer are starting to be seen all across Cornwall from the high ground of Bodmin Moor to the clifftops of West Penwith. Even so they can be difficult to spot as their lives depend on staying away from people and they are still hunted in many areas. The Red Deer Stag is the largest native land mammal in Britain and when sporting a full rack of antlers is a truly impressive sight.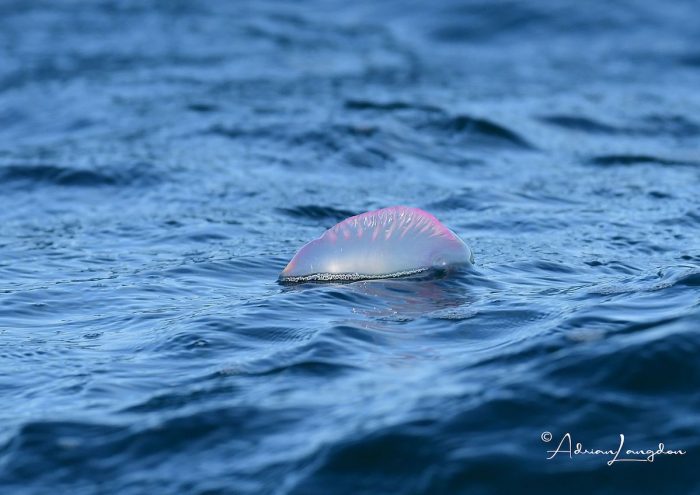 Walking the strandline in autumn especially after a storm is an opportunity to see many different types of marine creatures that get wrecked on our beaches.
Many species of jellyfish get washed in but one of the really special creatures is the Portuguese Man o'War. This isn't a true jellyfish but a colony of many organisms that operate as a single individual. Beware however because they do sting and even when lying harmlessly on the beach can still cause a lot of pain if touched.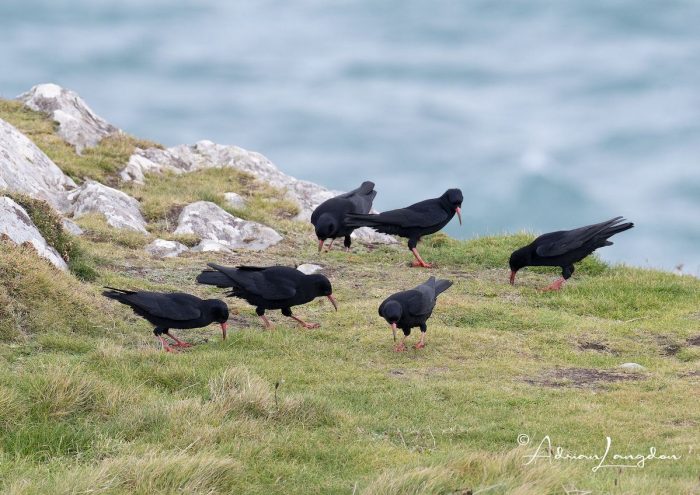 The "Cornish"Chough has an iconic status amongst the residents of Cornwall and has "come back from the brink" in recent years having been absent as a breeding bird since the late 60's. One of the Corvids or Crow family they are rather specialised and need a close cropped clifftop that has been grazed by domestic stock or rabbits in order for them to probe their curved red beaks into the soil to feed on insects and larvae. When they first reappeared in 2002 they were limited to the Lizard peninsula but since then they have spread around Lands' End and up the north coast and can now be seen up as far as Padstow.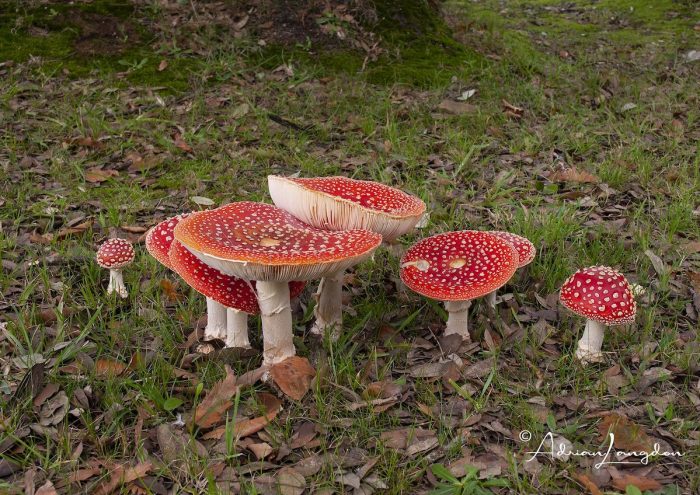 Fly Agaric fungi has the classic shape and colour of almost all mushrooms and toadstools that are illustrated in children's books. It is bright red with white spots and can be identified really easily if spotted growing beneath a hedge or in the woods.
It isn't common in the county but favours the conifer plantations of Bodmin moor and the south coast near Mevagissey and farther south at Loe bar.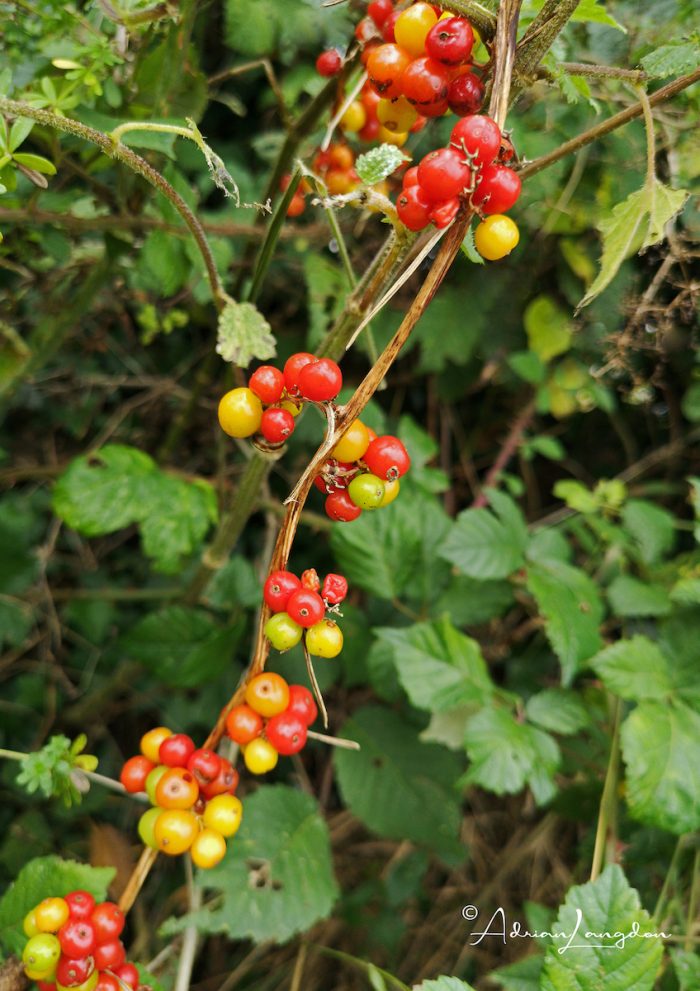 Black Bryony is a climbing hedgerow plant that produces green berries in the summer which turn to bright red and yellow in the autumn. These berries are highly poisonous and should be avoided. It grows from a large tuber in the soil that is also highly poisonous. However it does produce a lot of colour in the hedges and woodland edges and often stays into winter as it isn't favoured by birds.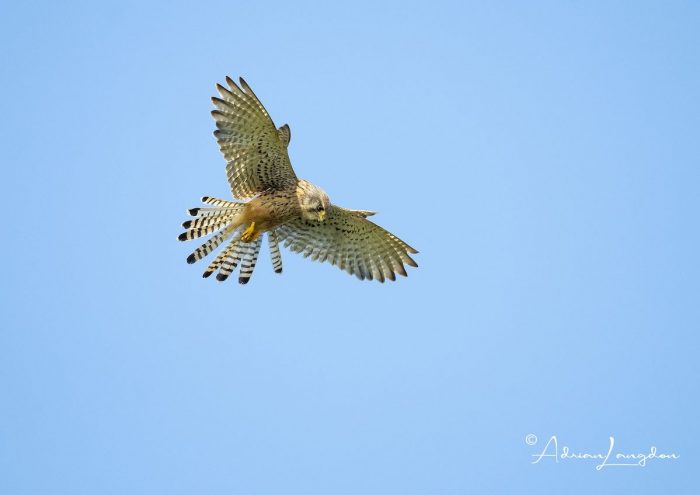 Sometimes known as the "windhover", the Kestrel is always a treat to watch as it hovers over the clifftops on an updraught. It is not limited to the coast and can be found nesting inland in barns and on rocky ledges at quarries and old railway cuttings. In autumn it's easier to see the young kestrels from any of our cliff paths as they search for voles, mice and insects in order to put on the weight and achieve the fitness to see them through the winter.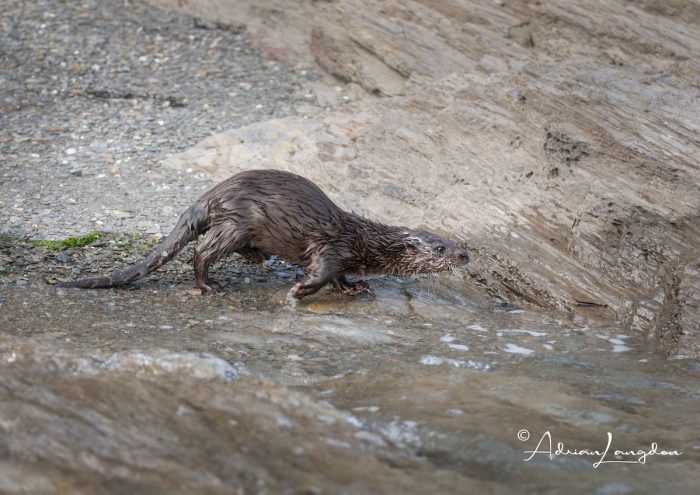 Whilst many of our otters are nocturnal there are regular sighting from all across Cornwall of them at all hours of the day and night. The Otter is an opportunist feeder and will take advantage of a garden pond or trout hatchery if given the chance.
The River Camel and the River Fowey in mid and north Cornwall offer some of the best chances of seeing otters in the county. The old Padstow to Wadebridge and onward to Bodmin railway line is now the Camel Trail and is used by thousands of walkers, horse riders and cyclists annually yet still gives up regular daytime views of otters with young.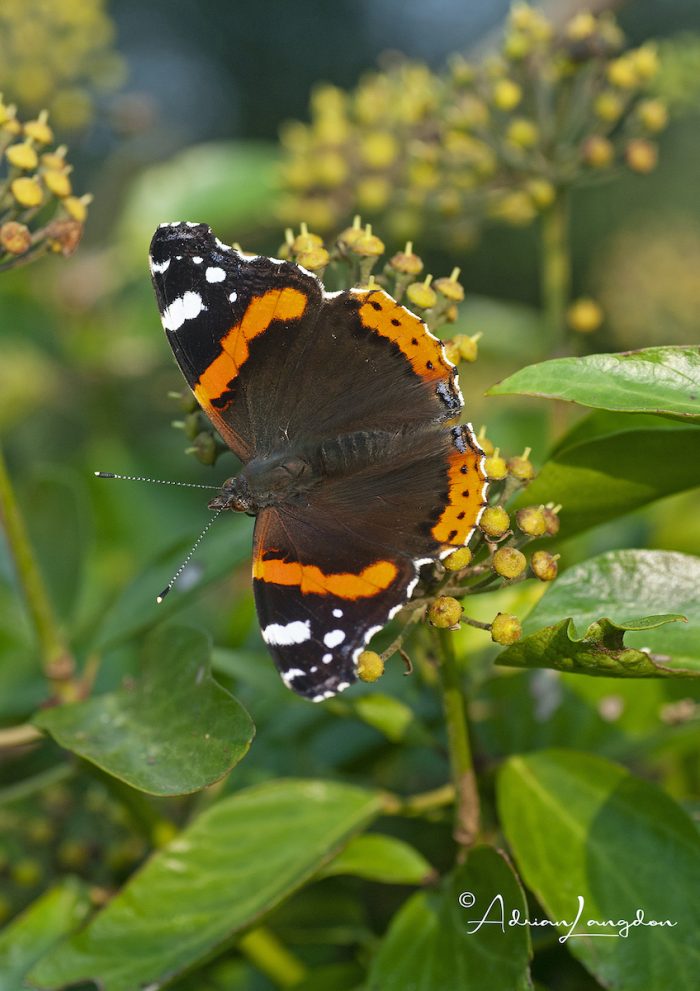 The Red Admiral is possibly the most well known of the British butterflies and they put on a show in the autumn providing a splash of colour in the hedgerows and gardens. They can be seen into early winter and love feeding on the late flowering Ivy. Any secluded sunny spot that is out of the wind will often have a few of these insects feeding up to be able to hibernate through the Cornish winter, although they will emerge if there is a warm sunny period during the winter. Most of the red admirals we get in the spring will be migrants alongside the few that survived the winter.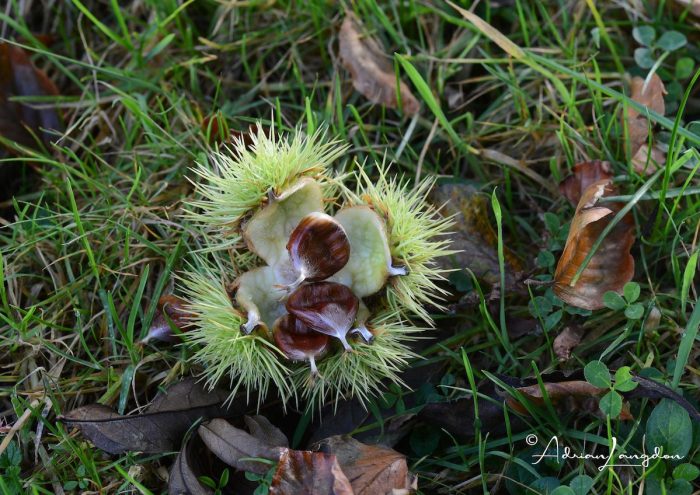 The Sweet Chestnut tree provides us with the classic Christmas "roasted chestnut" but they are limited in Cornwall so it's always good to find a tree in the autumn littered below with the green spiky cases that contain the brown fruits. Often planted in ornamental parks and gardens the trees are often favoured by woodpeckers for nesting and feeding and some of the National Trust properties in the county boast lots of these splendid trees. Lanhydrock and Respryn near Bodmin are favourite places to find sweet chestnuts.
Click HERE to find out more about our beautiful Holiday Park on the North Cornwall Coast, which has its own nature reserve and is situated in an 'Area of Outstanding Natural Beauty'.
All photographs remain the copyright of Adrian Langdon, Images Naturally