Ivey's Blog
NHS launch campaign to raise awareness of visitors to Cornwall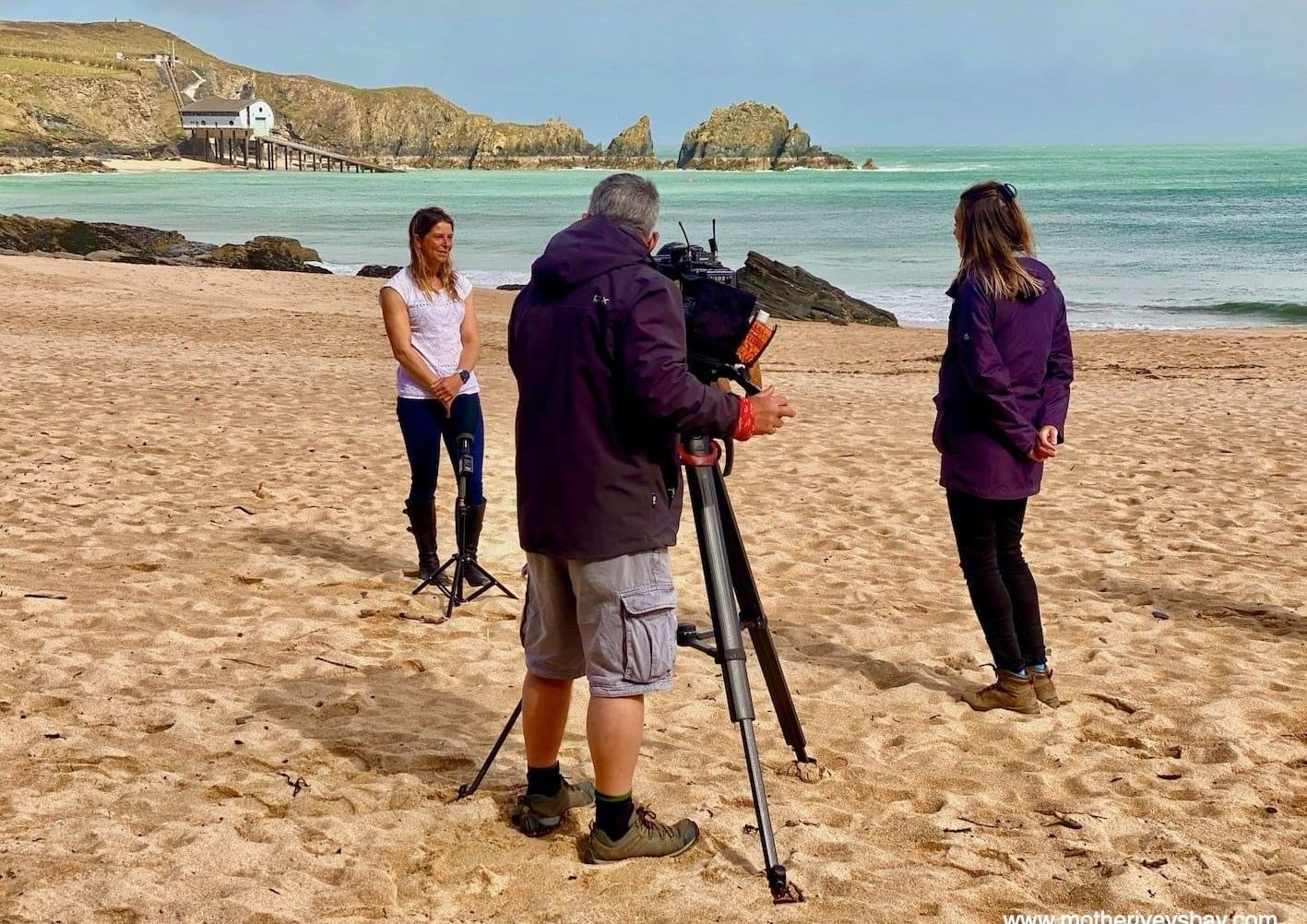 Today, our idyllic beach at Mother Ivey's Bay hosted the launch of a campaign by Cornwall and the Isles of Scilly's health and care system.
The campaign aims to raise awareness of visitors knowing how to access the right health services, should they need them, when holidaying in Cornwall and the Isles of Scilly this summer.
Expecting an exceptionally busy summer, with at least 210,000 holidaymakers to arrive each day in the county, this campaign is vital to ensure that if visitors do become ill or injured, that they are able to access the appropriate healthcare services in a safe manner.
Media teams from across the South West recorded the expert advice given by emergency department consultant Anna Shekhdar, Visit Cornwall's Malcolm Bell and Dr John Garman, NHS Kernow Clinical Commissioning Group governing body member.
ITV West Country News report filmed on Mother Ivey's Bay beach today (ABOVE)
Dr John Garman said: "As people embrace the long-awaited next stage of the easing of lockdown and greater freedom, we are all expecting this summer to be like no other. We want people to enjoy our beautiful county but if they do become ill or injured be able to access healthcare services quickly and safely.
"Your own GP, whether you are at home or away, is always the best first point of call, and pharmacist can also offer help and treatment with over the counter remedies."
"With more people out and about, taking part in new activities, getting back on the surfboard, SUP or lacing up the walking boots, we anticipate treating more broken or fractured bones and sprains, and burns. For these urgent but not emergency conditions, or when your GP surgery is closed, people should call 111 or visit 111.nhs.uk.
"COVID has not gone away and we must remain on our guard, taking steps to protect ourselves, each other and the NHS."