Ivey's Blog
Enjoy a day out on the Camel Trail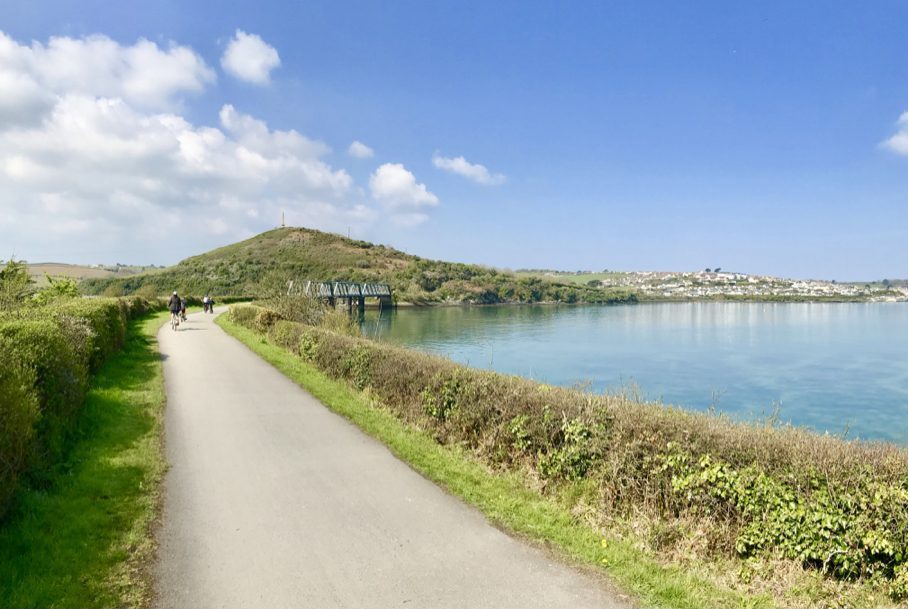 Just 4 miles away from Mother Ivey's Bay Holiday Park is one of the most popular recreational cycling routes in the UK.
The Camel Trail is a tranquil 18 mile level trail which allows access to some of North Cornwall's most beautiful scenery. The trail connects Wenfordbridge, Bodmin, Wadebridge and Padstow together by a disused train line.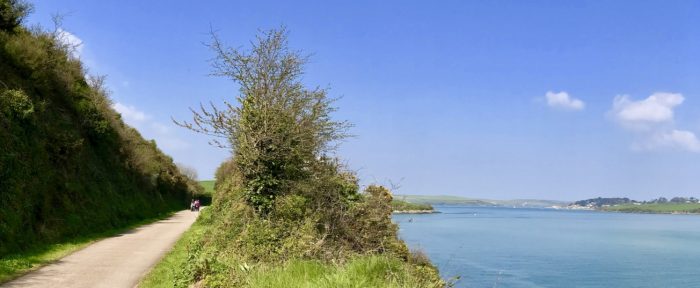 Hugging the picturesque Camel Estuary, the disused railway once used by the London and South West Railway runs from Wadebridge to Padstow and then reconnects the incredible wooded Camel Valley to Bodmin. At Bodmin, the trail continues for another 6 miles along one of the most historical routes in Cornwall. The area between Wadebridge and Poley's Bridge is famous for being one of the oldest parts of railway line in the world and was opened in 1834.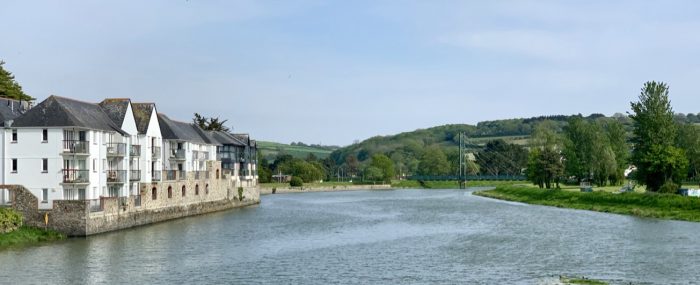 A fantastic day out for the whole family, the Camel Trail is loved by walkers and cyclists who are keen to take in the stunning Cornish views whilst getting some miles in. There are a number of refreshment spots along the trail and Padstow is the perfect pit stop for fish and chips or a pasty by the harbour.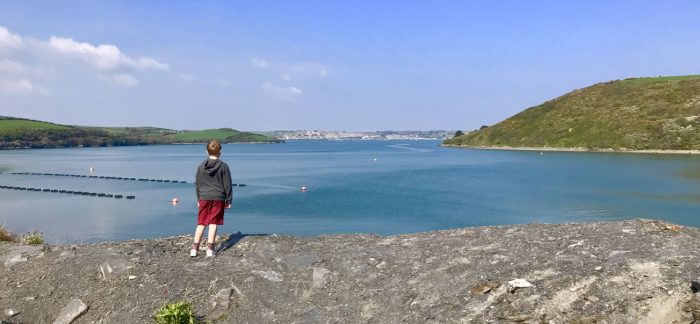 Don't own your own bike? Then not to worry. There are a number of bike rentals in Wadebridge, Bodmin and Padstow where bike hires start at around £13.
The Highlights
The Camel Estuary
Between Wadebridge and Padstow you will be stunned by the impressive views of sandbanks, unique creeks and clear turquoise waters. Protected by golden sands on either side, the Camel Estuary is a bird watchers' paradise and home to many different types of birds including herons, cormorants and long-tailed ducks.

The Estuary also offers a wide range of activities including surfing, sailing, waterskiing, wakeboarding, sailboarding, fishing and boat trips.
Hidden Gems
As you move along the Camel Trail make sure to stop and take in the outstanding beauty of the Cornish countryside around you. Along the trail, there are a number of secret beaches, areas of scientific interest, woodland areas, a picturesque iron bridge and secret shipwrecks to explore.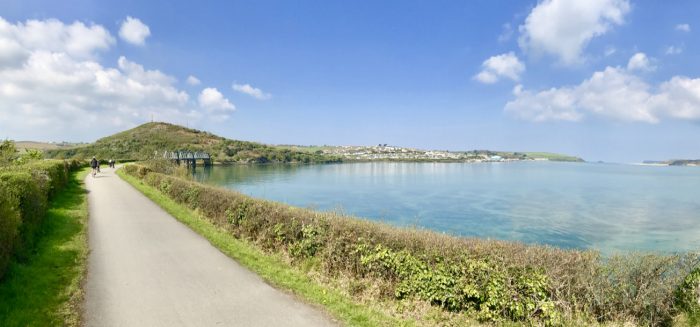 Wildlife
The Camel Trail is an incredible place to see some of the region's wildlife in its natural habitat so make sure to keep an eye out for different species of mammals and bird. Often you will notice spot egrets, peregrines, mute swans, and even the UK's rarest mammal, the otter.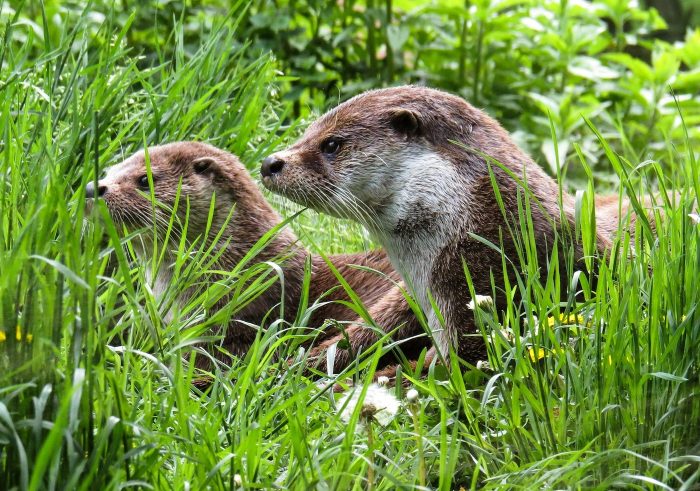 Padstow
A charming fishing village, Padstow is one of the most-loved destinations in North Cornwall. A foodie heaven, Padstow is not only famous for its attractive harbour and bustling town but also for its selection of Michelin star restaurants. Home to Rick Stein's Seafood Restaurant, Rojano's and Paul Ainsworth's Number 6, it has definitely taken one of the top spots for its superb food reputation.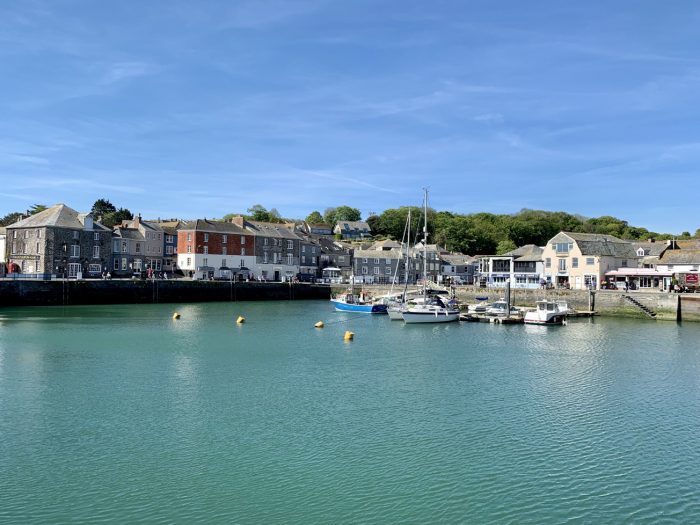 Explore the nearby picturesque beaches with a pasty in hand or meander through the quaint streets full of fisherman's cottages, eateries and shops.
Woodland
Between Wadebridge and Poley's Bridge, the Camel Trail passes through some incredible woodland. The canopy of trees not only look beautiful but provide welcome shelter if it is an incredibly hot or damp day. Prepare yourself for wonderful sights of wild flowers and the surrounding forestry containing oak, ash and beech trees. Access into some of the woods are granted but check for the signage allowing access before exploring.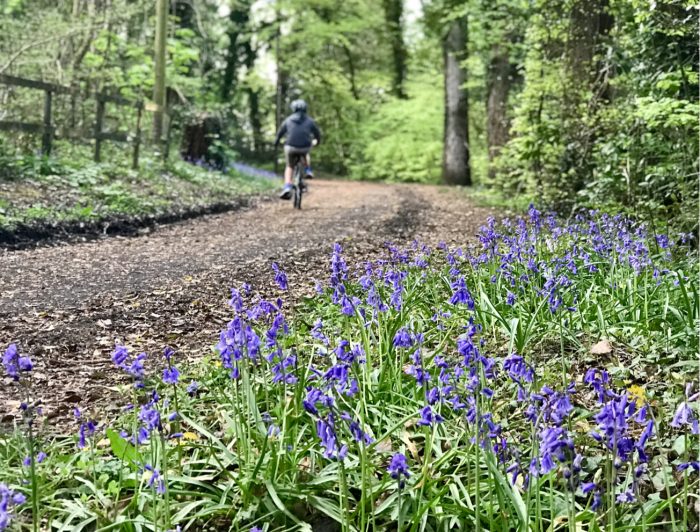 Make sure to pick up or download your free map and guide of the

Camel Trail

to assist you on your travels around some some of Cornwall's most spectacular scenery.