Ivey's Blog
New beach trommel for 2019 and environmental improvements
12 April 2019
:
Postcards from the Park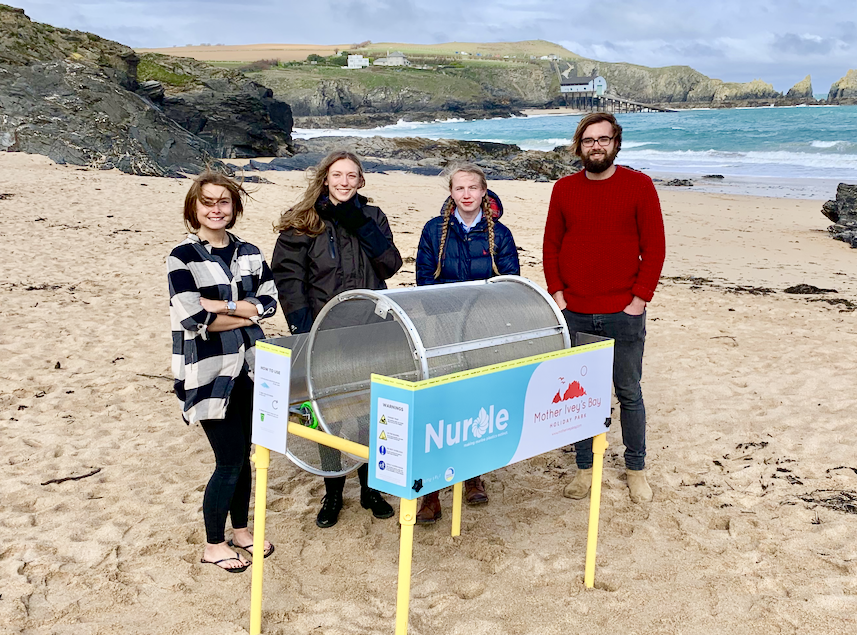 After a successful year of beach cleans, Mother Ivey's Bay Holiday Park have taken a step further in the mission to reduce plastic pollution by investing in a beach trommel and changing the products used in the day to day running of the holiday park.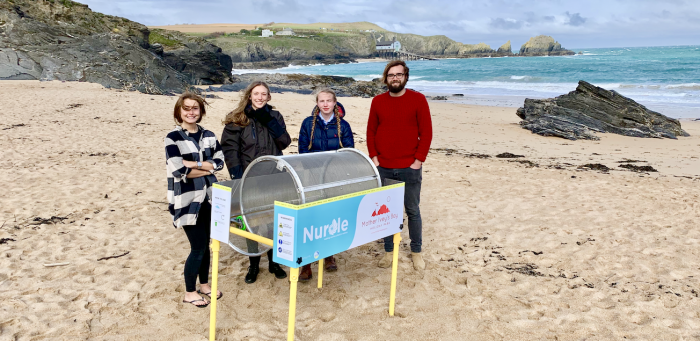 From left to right, Hope Buck (from Nurdle), Anna Wilsher, Veronika Niewiadomska and Josh Beech (from Nurdle)
The trommel is a machine used to sieve and remove micro-plastic nurdles from the sand in large quantities. It was designed and manufactured by Nurdle, a not for profit business based in North Devon run by Hope Buck and Josh Beech, with the aim of providing a real solution to recovering micro-plastics from the environment.
"Last year we noticed nurdles during our regular beach cleans and although it was possible to pick these up manually we have been on the lookout for a way that makes the task easier", said Anna Wilsher, team leader of the park's beach cleans. 
Anna, a qualified Marine Biologist, is excited to start using the trommel as part of her regular beach cleans and to invite guests holidaying at the park this 2019 season to try it out too. "It's a fantastic piece of equipment and easy to use. I am looking forward to letting the families staying at our holiday park to have a go and see what we can find." says Anna. "Removing nurdles from the beach so they do not return to the ocean is vital to help reduce marine pollution. As well as keeping our beautiful sandy beach and ocean clean the families will have the chance to be involved in a fun activity as the trommel will separate native items that are usually found on the beach, such as shells, bones and rocks. Who knows we may even find some treasure!"
Once the nurdles have been separated they are going to be upcycled and used by local artist, Veronika Niewiadomska. Veronika had been fascinated by a jar of nurdles on display in the park's reception last year and now plans on using her skills to create artwork using the nurdles collected this year. Veronika was delighted to be present for the trommel's arrival. "I'm really excited about this project," said Veronika, a graduate from The Winchester School of Art . "I am very much looking forward to working with the recovered beach plastic to create collages and beach art."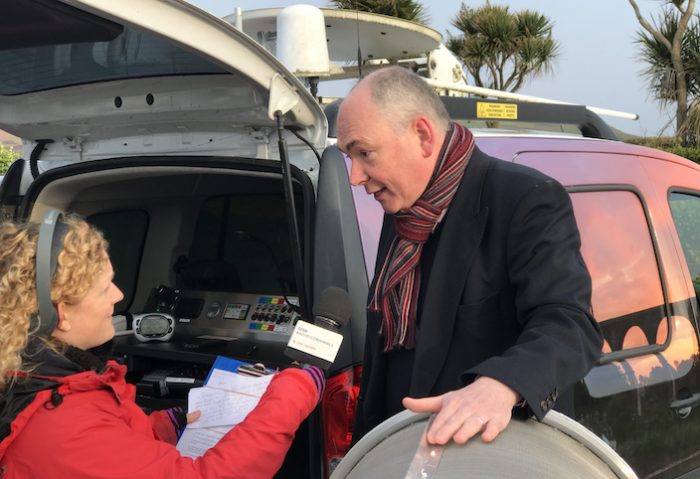 BBC Radio Cornwall popped in to Mother Ivey's Bay Holiday Park this week to see the trommel and met with Patrick Langmaid, Director of the Holiday Park. "We started volunteer beach cleans last year in response to David Attenborough and the work he's done" said Patrick. "The beach trommel will improve our ability to remove plastics from the beach and is great for our engagement with children. It will benefit all of our guests holidaying here at Mother Ivey's Bay."
To learn more about the trommel click HERE and listen to Patrick's interview with BBC Radio Cornwall.

We are also working to reduce our emissions and waste from our day to day operations. This year we have changed our cleaning products to Jangro who have a range of specially formulated products which have a minimal impact on the environment. This will help in reducing transportation emissions and waste packaging.
We have also reduced plastic waste by changing all bed linen wrapping from plastic to recyclable brown paper. By making this little change we will no longer need to use over 3000 plastic bags every year.
Mother Ivey's Bay Holiday Park are always looking ahead in their mission to reduce their use of plastics.