Ivey's Blog
Roche Community Primary School at Padstow Lifeboat Station and Mother Ivey's Bay Holiday Park
25 February 2019
:
Postcards from the Park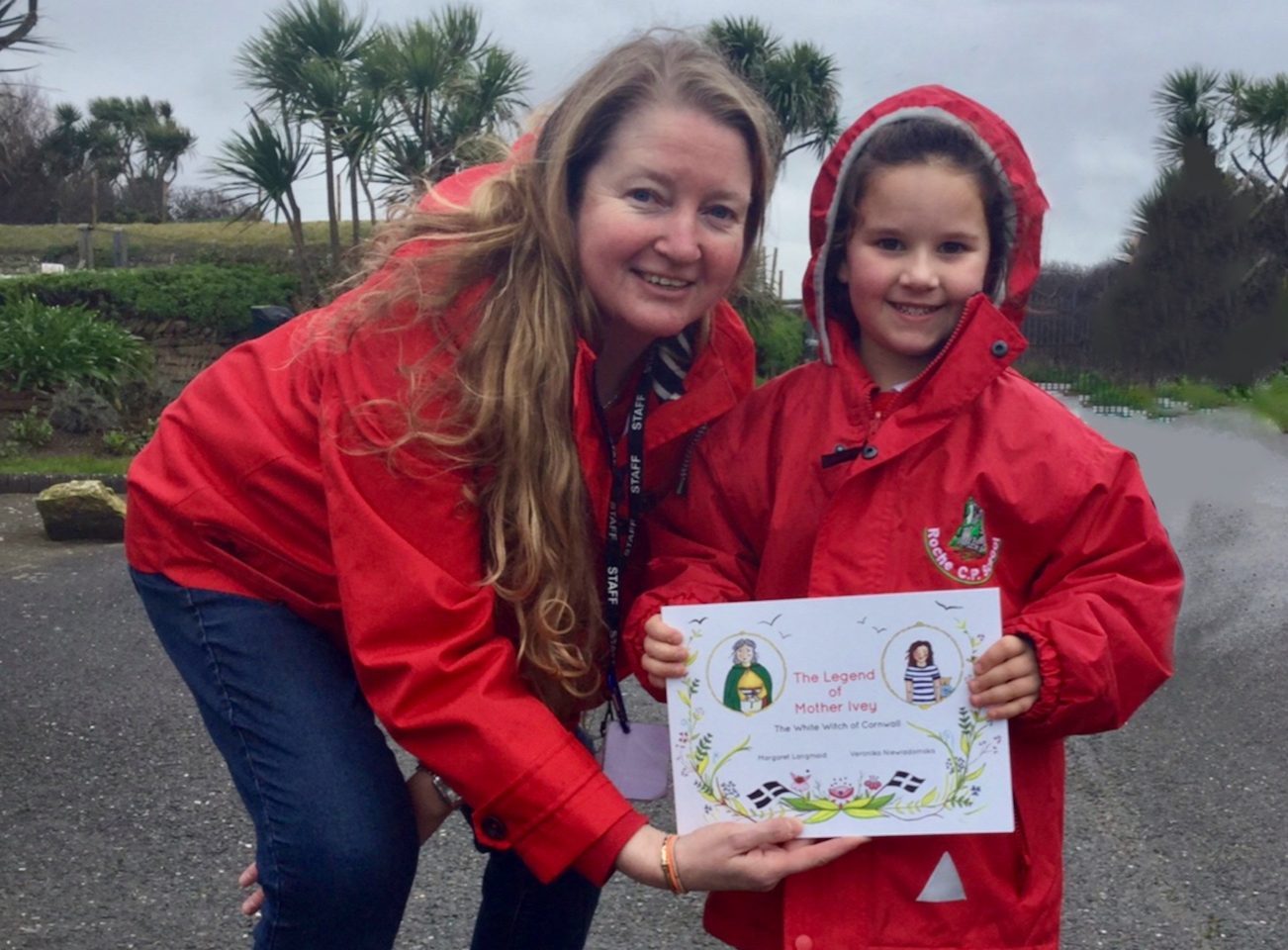 Youngsters from Roche Community Primary School helped make a clean sweep of a local beach on their visit this week to Mother Ivey's Bay Holiday Park. After touring the grounds, Patrick and Margaret Langmaid, owners of the Park, invited the group of 30 pupils down to the Park's sandy bay.
There they met with Emily Stevenson from Beach Guardian, who explained her project in Cornwall and the work of her team in helping to maintain the beaches in tip-top condition. She told how keeping the sands clean of discarded waste – both washed up and left by visitors – is vital to protecting marine life and the natural environment. The children were keen to play their part – and joined Emily and other litter pickers in their work. Mother Ivey's Bay Holiday Park employees Rosie and Sean, who also help maintain the beach, accompanied the group.
As a reward for their hard work, the youngsters were presented with a copy of the illustrated book "The Legend of Mother Ivey" which was written by Margaret and illustrated by her daughter Veronika. It tells the tale, in rhyme, of Martha Ivey and the story behind the name of Mother Ivey's Bay. "Everyone here and in the local community is immensely proud of our gorgeous beaches, and it's fantastic to see how keen the pupils were to follow in their footsteps!" said Margaret. 
The children visited the park after their school trip to the nearby Padstow RNLI lifeboat station.