Ivey's Blog
Top Marks again for Mother Ivey's Bay beach!
22 November 2018
:
Park Awards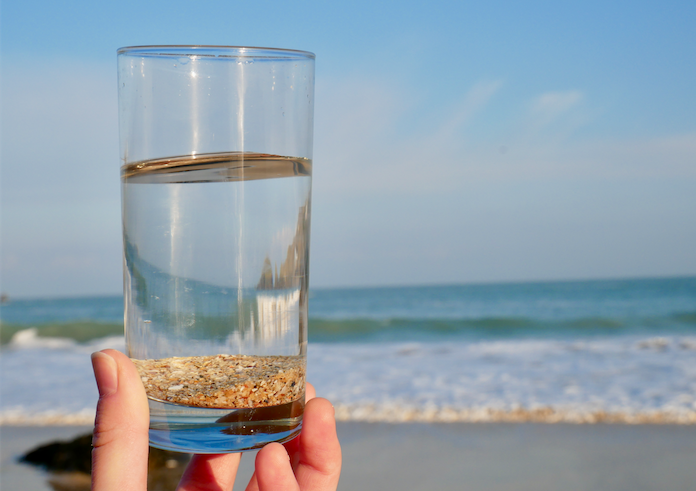 Yes, it's official, our beautiful beach at Mother Ivey's Bay is rated 'Excellent', the highest score possible given by The Environment Agency for sea water quality.
Click HERE to see our rating
Everyone at Mother Ivey's Bay Holiday Park is delighted – it really is quite special to be classed as having one of the best and cleanest beaches in Cornwall. Our visitors can be confident that they and all the family are bathing and swimming in clean waters.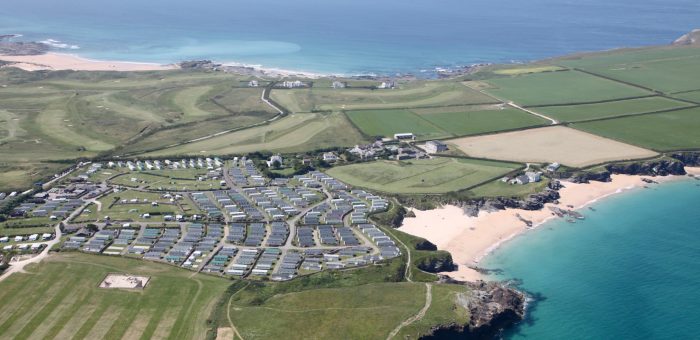 Caring about our oceans
Mother Ivey's Bay is a truly idyllic spot, a beautiful cove with golden sands and clear blue waters of the Atlantic Ocean. All of the park team know that protecting and preserving the beauty of this natural environment is important to all and it is this attitude which improves our guests' stay at the park. Hundreds of hours are spent each year ensuring the beach is clean and safe for our visitors. Routine checks are carried out in the summer months and cleans are also undertaken after any winter storms, where items big and small can be washed up that would not normally reach the shore.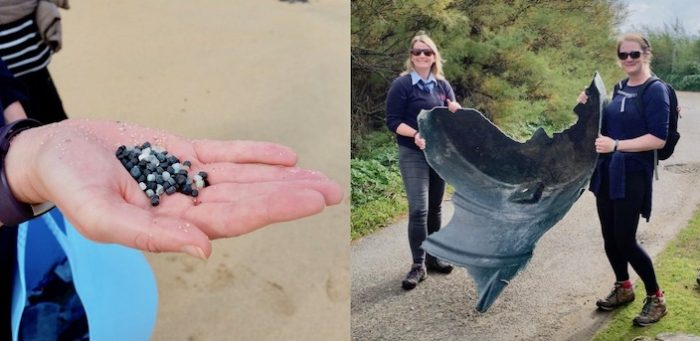 We also hold regular community beach cleans. These are great fun for all of the family and are often organised in conjunction with our local Beach Guardian, Emily Stevenson, a marine biologist who gives her time for free to give our volunteers an insight into what they have found and how it may cause harm to the natural environment.
We know we are incredibly fortunate that so many of our guests and local residents love and respect our beach too and are willing to help with regular beach cleans. These amazing volunteers share our love for the coast, marine life and the environment and we thank all of you.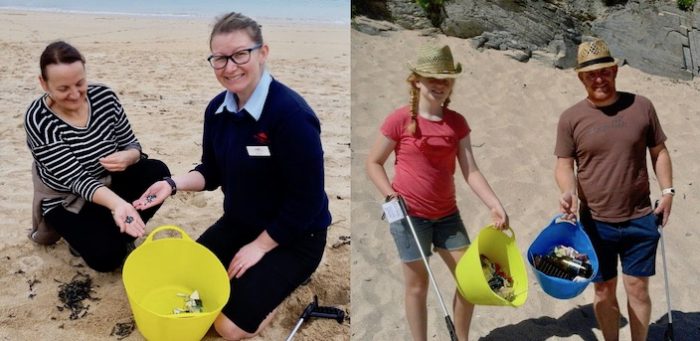 More About Our Local Beach Guardians
The Beach Guardians run regular cleans along the beautiful Cornish coast. If you would like to attend one of their forthcoming events we recommend you look at their Beach Guardian Facebook page and follow them. If you are staying at Mother Ivey's Bay Holiday Park check out our Beach Board (located at the bottom of the ramp onto the beach). This board shows the times of our next beach cleans and it also gives advice on recent local marine wildlife sightings. Also, pick up a free copy of our Local Map from reception which has a great, child-friendly checklist for all budding explorers of the marine life in our beautiful bay.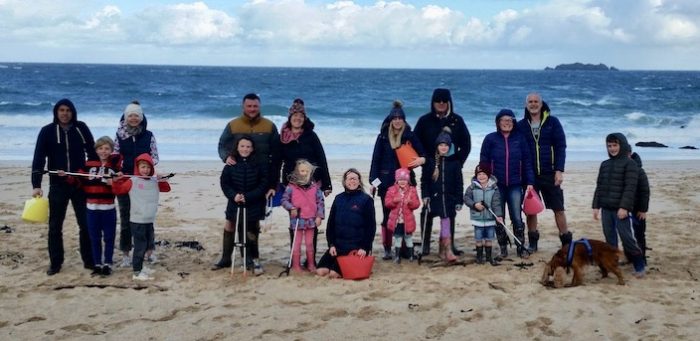 Happy exploring and bathing in our beautiful and 'excellent' waters at Mother Ivey's Bay Holiday Park. Our 2019 bookings are open now. Click HERE to view availability and book your perfect holiday.