Ivey's Blog
Celebrating our 30th Anniversary in style!
20 June 2018
:
Postcards from the Park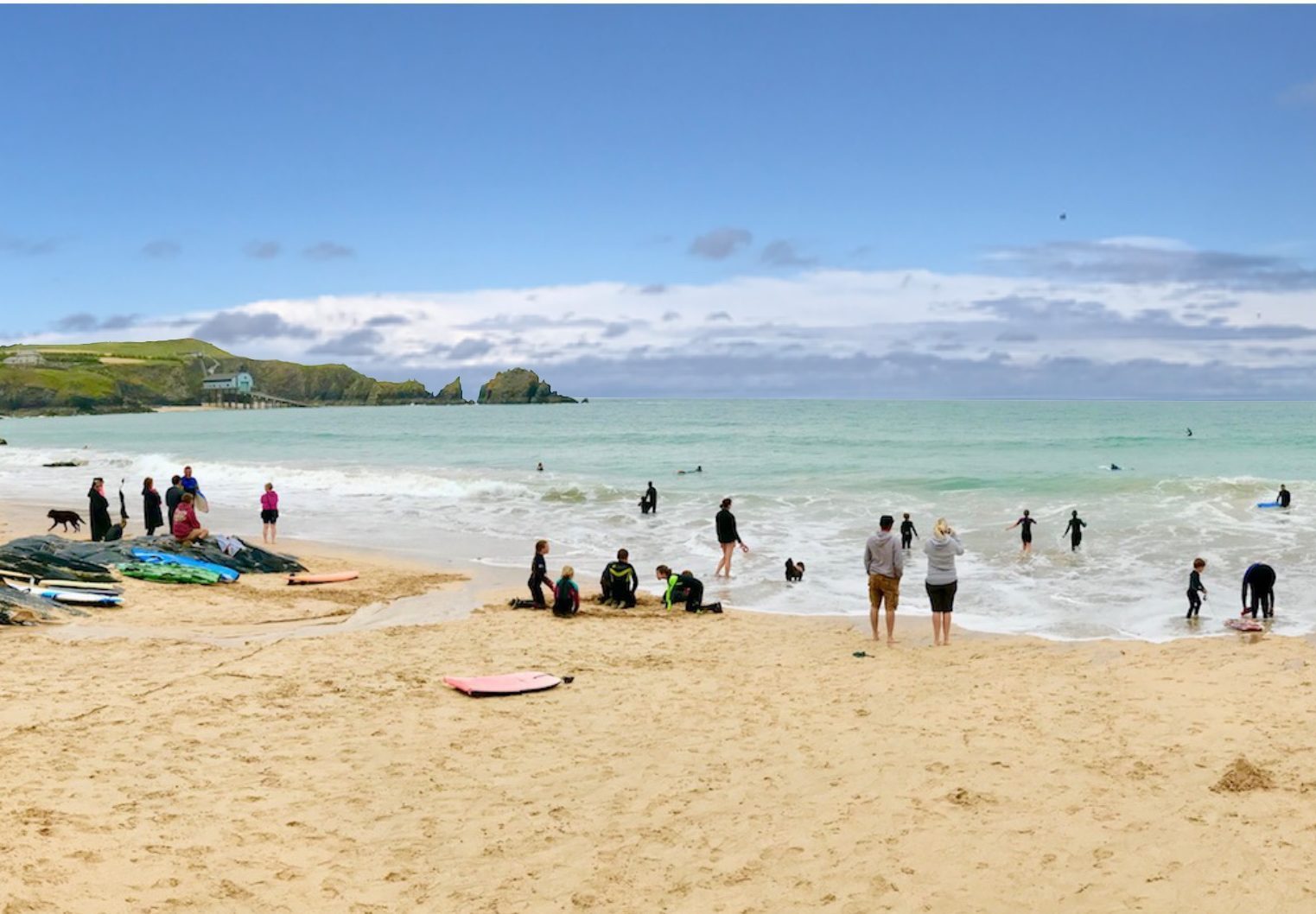 Over 500 people, including guests and local families, joined in the weekend of festivities at Mother Ivey's Bay Holiday Park.
Patrick and Margaret Langmaid were delighted with the turnout for this very special event marking 30 years of ownership and sustainable tourism by the Langmaid family.
Beach fun all day long

The Badger Forest School started the celebrations off perfectly on Saturday morning on the beautiful beach at Mother Ivey's Bay. The children and parents were treated to a morning of fun games, rockpooling, sand art and even roasted popcorn cooked on an open fire!  The secluded beach is spectacular enough with its golden sands, clear waters and stunning views but what a fantastic moment for a local seal to pop up in the Bay close to the shore. They must have heard we were having a party celebrating the wonders of Mother Ivey's Bay!
David Whalley from the Badger Forest School said "We love getting involved in events like this whether it be in the woods or on the beach. We were delighted with the number of people that came to join us for fun on the beach. We like to think of our sessions as being child led with adult guidance but above all it's about enjoying learning outside in beautiful scenery, and the setting at Mother Iveys Bay was idyllic."
An entertaining evening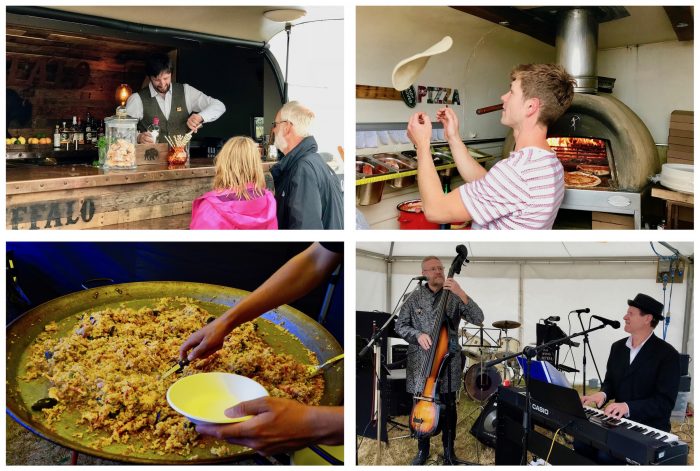 Joanna Blake decorated revellers with her creative face painting and it was a delight to see local traction engine of C.Williams & Son in all its glory. Local bands, The Swing Empire and Melange, wowed the crowd with their fantastic music which created the perfect ambience and guests were treated to the culinary delights of the Keep Cornwall Fed Paella, Wild Bake Pizza and Dutton's BBQ. The Buffalo Bar were also on hand offering tasty cocktails and locally sourced drinks.
A gift to the community
Mother Ivey's Bay is an award-winning site and the Langmaid family are rightfully proud of their ethical and environmental business practices over the last thirty years. Patrick Langmaid recently received the 'Outstanding Contribution to Tourism 2017/2018' Award from the Cornish Tourism Awards in recognition of his exceptional commitment, in particular his Corporate Social Responsibility, his Environmentally Friendly Practices and his championing of The Real Living Wage. The Langmaid family have clearly made it their intention to run a successful business over the last thirty years that also invests back in to the environment and local community.
Perhaps a perfect end to this story is to mention that all pitch fees paid this weekend by local families camping have in fact been donated by the Langmaid family to Wadebridge Foodbank.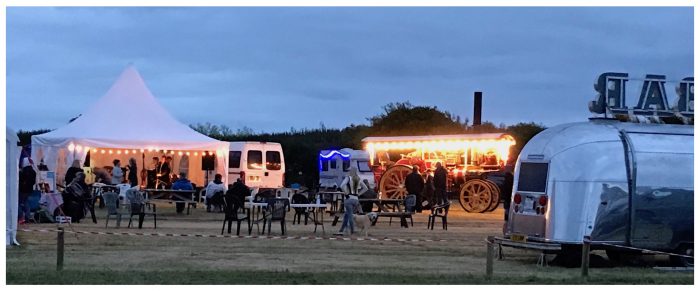 Whilst a fantastic time was had by all to mark this 30th Anniversary milestone, it is pleasing to know that others in desperate need will also benefit from this event thanks to the generosity of Mother Ivey's Bay Holiday Park.