Ivey's Blog
Thirty wonderful years of sustainable tourism
15 June 2018
:
Postcards from the Park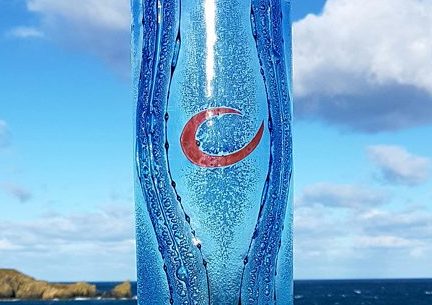 Such an idyllic and special place!
Purchased in 1988 by the Langmaid family, Mother Ivey's Bay Holiday Park has always been a special place for Patrick Langmaid and his family. Patrick took over ownership from his parents in 1996 and both Patrick and his wife, Margaret, now run the business together.
Boasting a private and secluded beach, in a designated Area of Outstanding Natural Beauty and on a spectacular stretch of North Cornwall coastline, it is not hard to see why Mother Ivey's Bay Holiday Park is the perfect holiday destination. Guests really do have clear, turquoise waters, golden sand, breathtaking views and fabulous coastal walks all immediately on their doorstep! (Or rather, immediately at their tent pegs, for those under canvas!)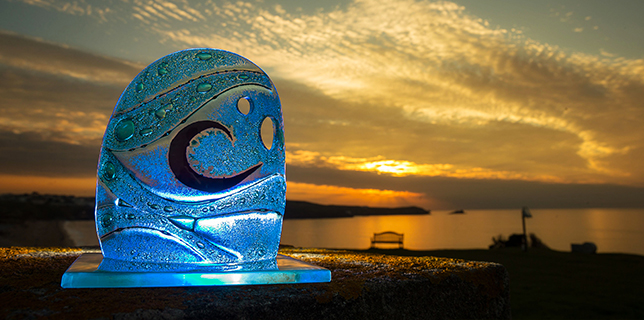 Award-winning and environmentally aware – the perfect combination!
Mother Ivey's Bay is a multi award-winning site. In fact, the Park is so highly regarded and rated within the tourism industry that it is perhaps best to read the attached link which details all of the prestigious awards received. https://www.motheriveysbay.com/the-park/awards/
Patrick and Margaret are particularly proud of Mother Ivey's Bay having been awarded the David Bellamy Gold Award for twenty years in a row, which recognises their past and present concerns for the environment and their direct actions to help its protection. Energy consumption by the business is kept as low as possible, guests are encouraged to recycle and the real gem is the beautiful conservation area on the park, including a site of special scientific interest, to enable rare species of flowers and wildlife to thrive. This conservation area was designated by Patrick back in 1997 and is flourishing today, showcasing Patrick's past and continued commitment to ensuring the Holiday Park runs sympathetically alongside the beautiful environment and wildlife which his guests wish to enjoy.
Always forward-thinking and wishing to make as much difference as possible, this year, Mother Ivey's Bay is thrilled to have joined The Final Straw campaign and the fantastic on-site shop is currently changing its stock to only sell soft drinks and water in cans and milk in glass bottles. It also uses biodegradable carrier bags. Regular 'Beach Cleans' are also held with the help of local Beach Guardians, reducing any single-use plastics and litter from re-entering the ocean.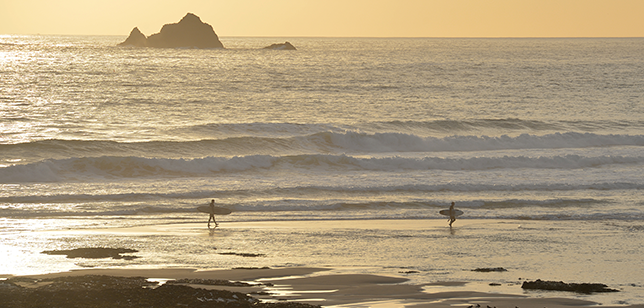 Giving something back!
Since the early 1990s, Patrick recollects his mother's charitable intentions, collecting for both Cornwall Air Ambulance and the RNLI. Soon after Patrick took over in 1996, at the request of a guest, Patrick held an event in support of Padstow Lifeboat Crew Fund. It was not just a one off, as Mother Ivey's Bay has now held this event annually for almost twenty years, raising funds for this worthwhile cause.
Indeed, the above is just one example from the active programme of charitable gifting at Mother Ivey's Bay. Over the years, working with both the Family Holiday Association and Wadebridge Foodbank, almost 70 hire fleet holidays have been offered to families in need. An annual camping weekend is held to raise funds for the Local Foodbank and with the fantastic help of local butcher, Gary Dutton, weekly summer BBQs have been held on the beautiful beach to raise funds for the Wadebridge Foodbank and Padstow Lifeboat Crew Fund. Mother Ivey's Bay gives back more too and from their own pocket – as any guest donations on bookings made to Cornwall Wildlife Trust are matched by Mother Ivey's Bay, pound for pound, and donated to Wadebridge Foodbank, to help local people in need.
With thanks to their loyal and committed staff.
Patrick and Margaret are immensely proud of what has been achieved at Mother Ivey's Bay over the last 30 years. They also know that this would not have been possible without the help of their hardworking and committed staff, not only on this site but, also, on their neighbouring site, Martha's Orchard, which offers luxury accommodation near Constantine Bay. 
In recognising the value of good staff, Patrick and Margaret are champions of paying the Real Living Wage. In 2015, Mother Ivey's Bay was the first UK holiday park accredited as paying the voluntary Living Wage and received the Living Wage Champion Award from the Living Wage Foundation. Patrick believes it makes perfect business sense to pay his employees more as it boosts morale and staff retention and, ultimately, this then improves the guests' holiday.
At the very heart of sustainable tourism, Patrick certainly puts in to practice what he thinks –  "I am a custodian of my business stewarding it during my lifetime, but I recognise it will exist long after I am gone. My business is part of the local community and I want to give something back to the local community. It upsets me to hear Cornwall used as an excuse for low pay."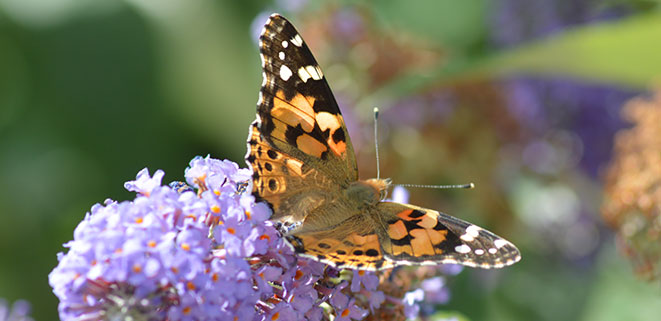 What an achievement – Sustainable Tourism At Its Very Best!
Patrick also very recently received the 'Outstanding Contribution to Tourism 2017/2018' Award from the Cornish Tourism Awards. This is a very special award indeed, recognising Patrick's commitment to the Real Living Wage and his Corporate Social Responsibility and Environmentally Friendly Practices. This really is an exceptional  achievement to mark 30 years of sustainable tourism at Mother Ivey's Bay. With Patrick and Margaret being so forward-thinking and wishing to invest in the local community and environment, it really is watch this space to see what they will achieve over the next ten years!
To everyone who will be celebrating 30 years of sustainable tourism at Mother Ivey's Bay this weekend, 15th – 17th June 2018, Patrick and Margaret would like to say THANK YOU!

  

Without you, their valued guests, their wonderful staff, their family and friends, local businesses and the local community, all of this would not be possible.