Ivey's Blog
Goodbye winter, hello spring – what a difference a day makes!
20 March 2018
:
Postcards from the Park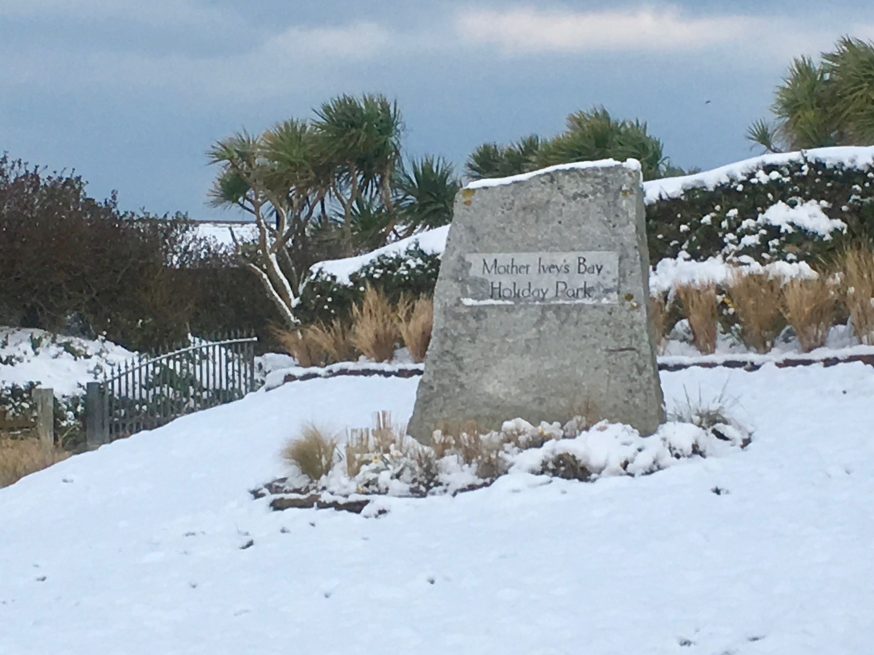 Spectacular, snowy scenes here at Mother Ivey's Bay Holiday Park yesterday.
We woke up to a beautiful blanket of glistening snow across the Park. It's not very often this dramatic stretch of coastline is 'winter white', so it was worth taking the time to enjoy, explore and capture these breathtaking views.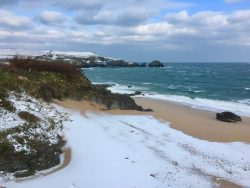 There was even snow that had settled on the sand in our beautiful, secluded cove and this is a rare sight indeed! As shown in our picture-perfect online gallery, Mother Ivey's Bay is known for blue skies and rays of glorious sunshine beaming down on the clear, turquoise water, which gently laps on to our golden, sandy beach.
Whilst this is, of course, idyllic and makes us a perfect holiday destination for all the family, we, and Cornwall, have so much to offer holidaymakers throughout the year, with each season boasting something different in terms of landscape, activities and wildlife to enjoy. Indeed, yesterday, guests at our sister site, Martha's Orchard would have been able to enjoy an exhilarating walk along the South West Coast Path, taking in the stunning sights this dramatic and snowy coastline had to offer, including Trevose Head or perhaps even a little further around the coast, to Padstow. What better way to explore Cornwall at this time of year than a bracing, winter walk to blow away the cobwebs, followed by a revitalising soak in a hot tub in relaxing surroundings. Based in Constantine Bay, Martha's Orchard offers all year round luxury self catering holidays in one of our seven lodges or two beautiful houses, all of which are dog friendly.
This morning, we welcomed bright blue skies and fantastic sunshine on this first day of spring, So, for one day only, we enjoyed the snow – it left us as quickly as it came. However, we had a great deal of fun and, here at Mother Ivey's Bay and Martha's Orchard, we all agreed, what a lovely way to say goodbye to winter!
For our guests this Easter holidays, it's definitely now back to making sandcastles, not snowmen, as the sun is out and shining!
We look forward to seeing you soon.