Ivey's Blog
Our favourite Cornish spring walks within easy reach of Mother Ivey's Bay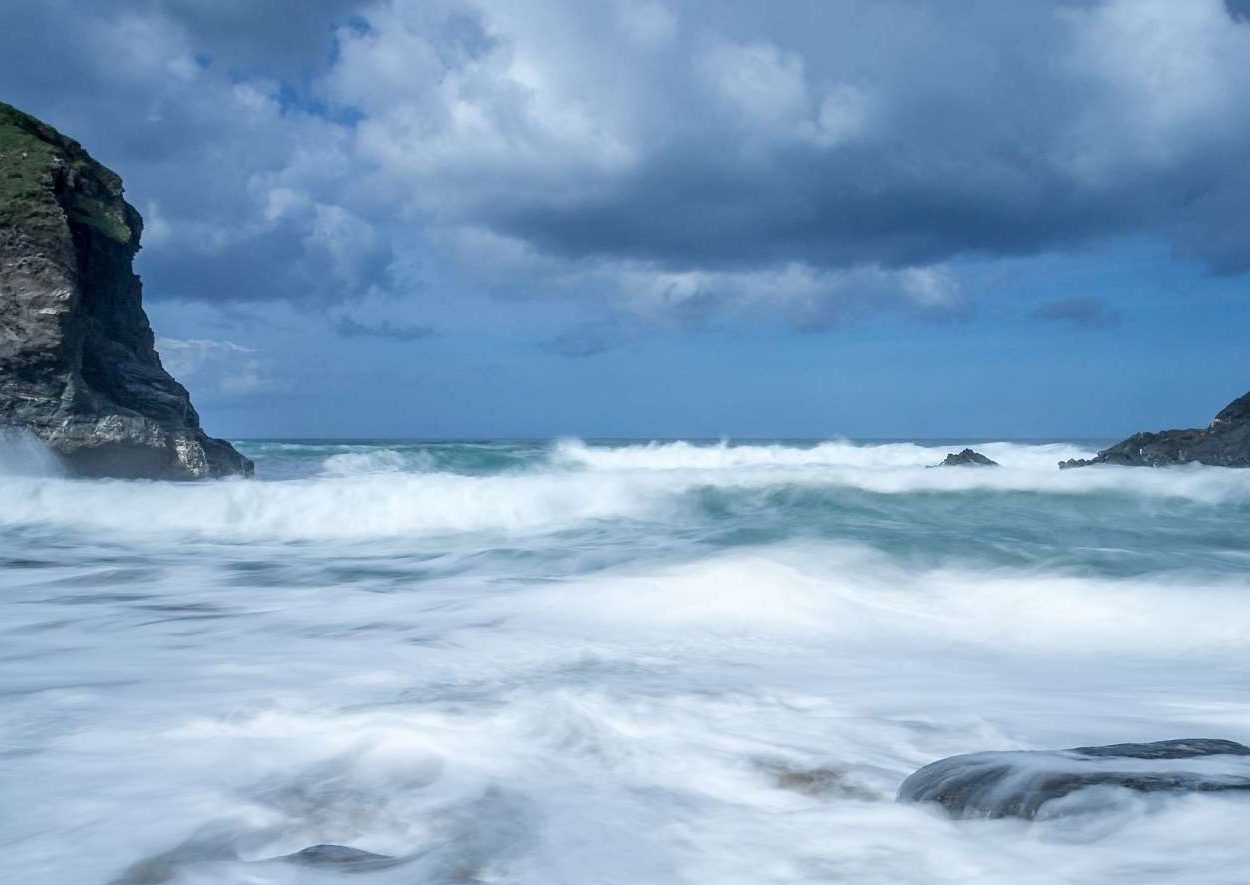 Spring is in the air! Winter chills are giving way to early signs of change – bluebells, camellias and rhododendrons are welcome early visitors to North Cornwall.
From Mother Ivey's Bay Holiday Park, you can head in any direction and find a delightful walk to make the most of spring. Here are some of our favourites, all within easy reach of the park.
Stepper Point – best for views
They don't get any closer than this walk, which is on our doorstep. Mother Ivey's Bay offers spectacular scenery and it continues along the coast right the way to Stepper Point where the daymark – a stone tower – built for maritime navigation, will guide you.
The walk is along the South West Coast Path and well signposted. It takes you past the popular beaches of Harlyn and Trevone where you will find refreshment. Then there's three miles of open cliff path before you reach Stepper Point, so it's probably a good idea to take a picnic lunch and something to drink with you.
The coast will be green with new growth and there will be lots of birdlife to observe. When you reach Stepper Point you will be rewarded with incredible views – out to sea, along the River Camel towards Padstow and across the estuary to the magnificent Pentire Headland.
Camel Trail – best for buggies and bikes
The wonderful thing (well, one of the wonderful things!) about the Camel Trail is accessibility. Built along an old railway line, it's easy to negotiate for babies in buggies and people on bikes. It's 18 miles long and offers a charming walk through lovely countryside, which includes areas designated as both a Site of Special Scientific Interest and a Special Area of Conservation. If you're feeling energetic, you can hire a bike in Wadebridge where the walk starts and where there's plenty of parking. It's also less than half an hour by car from Mother Ivey's Bay Holiday Park.
There's woodland in parts, and at other times you walk close to the Camel Estuary. From Wadebridge, the trail goes in two directions – head to Padstow around six miles away, where an iron bridge will take you across the Little Petherick River.
The other direction travels through woodland and along the Camel River ending up in Wenford Bridge – a more strenuous stroll of around 10 miles (but remember, that's ten miles back!). Take whichever route you want and although it's busy (it's used by over half a million people a year), it's safe, friendly and fascinating.
The Japanese Garden – best for peace and tranquillity
If spring makes you think of blossom, the Japanese Garden in the village of Mawgan near Newquay is the perfect destination. Robert and Stella Hore opened a Bonsai Nursery here in 1988 and, nine years later, the Japanese Garden opened to the public.
The traditional, calm space aims for a balance of man-made and natural objects. There's a water garden, Zen garden, waterfalls, streams and lots of spring colour – Japanese Maples in red and green, cherry blossom, rhododendrons, camellias and azaleas. There are 120 named varieties of the iconic Acer palmatum and, of course, lots of bamboo.
The gardens open for the season on 1 March.
Goss Moor – best for wild walks
This National Nature Reserve covers some 480 hectares teeming with flora and fauna. There's a fairly flat seven-mile trail for all users and the area is a Site of Special Scientific Interest and a Special Area of Conservation.
Managed by Natural England, over 70 species of bird have been recorded on the reserve and the area is home to many rare species including Cornish moneywort, yellow centaury, Cornish pillwort, marsh clubmoss and scores of butterflies, dragonflies and damselflies – including the small red damselfly and the marsh fritillary butterfly.
You might also spot roe deer, otters, hen harriers, bittern and the great grey shrike who make their home on the varied landscape of heathland, wetland and scrub.
Bedruthan Steps – best for drama
In the spring, the waves on this stretch of the North Cornwall coast can be wild and dramatic as the Atlantic beats the shore, eroding soft rock into "stacks" protruding up from the sea. Historic Bedruthan Steps has been attracting visitors since Victorian times, many entranced by the legend of the giant Bedruthan who used the stacks as stepping stones.
There are remnants of when this area was known for the mining of iron, copper and lead. Mining stopped some time ago but the architecture and workings live on.
The area is in the care of the National Trust – park at Carnewas and head off on a walk that offers a romantic glimpse of the power of the sea. You can download walk maps at http://www.nationaltrust.org.uk/.