Ivey's Blog
Five secret places to visit in Cornwall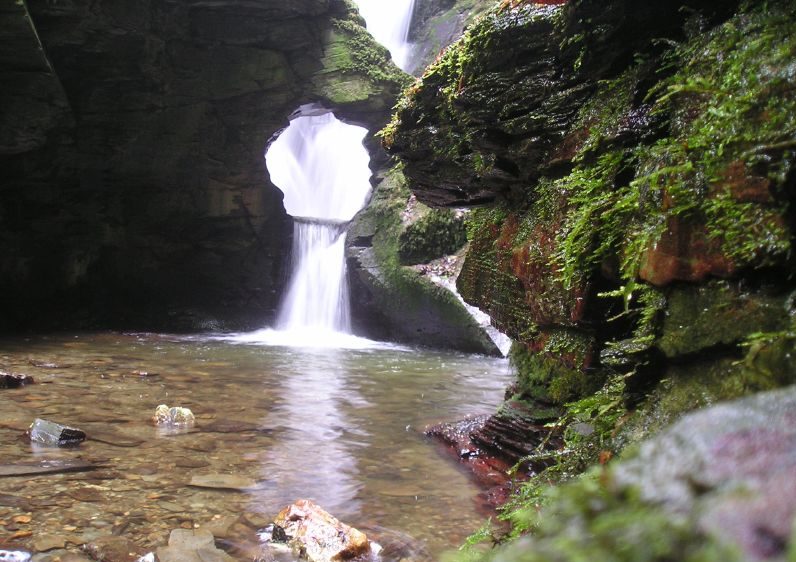 We go on holiday to get away from it all. The trouble is, we often find ourselves surrounded by hundreds of other people as determined as we are to get away from it all.
Cornwall is spoilt for choice with lots of amazing places to visit, spectacular things to do and lovely venues to eat and drink.
Here at Mother Ivey's Bay Holiday Park, we know how important it is to relax and enjoy a day out in the fresh air without bumping into people every five minutes. If you want to avoid the crowds and have an interesting and unique experience, here are five places that only the locals know about. Please, keep them to yourself!
Fox Cove
The headland around Padstow has some pretty impressive beaches that have become household names hereabouts – Constantine Bay, Harlyn, Treyarnon, Mother Ivey's. Fox Cove is a small stretch of sand that can only be seen at low tide. Halfway between popular Porthcothan and Treyarnon Bay, the difficult access makes it a perfect secret hideaway. The easiest access is from the sea by boat, but there is a steep path down which is worth the effort. The remains of tanker Helmsley I, wrecked in 1969, are still visible from the shore.
Hawkers Cove              
It may be just a short distance from Padstow, but Hawkers Cove could be on another planet. It has a dark atmosphere – the notorious Doom Bar of sand lies across the mouth of the estuary where Hawkers Cove lies and many a ship has been wrecked here. At higher tides Hawkers Cove becomes cut off from Harbour Cove – there are no lifeguard facilities and there is limited parking. The original Padstow lifeboat was stationed here in the 1820s but the lifeboat base was moved to Trevose Head in 1967.
St Nectan's Glen
Three glorious waterfalls in an Area of Outstanding Natural Beauty near mythical Tintagel. Walk along slate paths through ancient woodlands along the banks of the River Trevillet to discover the three waterfalls. Walk through the ancient woodland with ivy clad trees, all the time listening to the birdsong. Your journey here brings you past an inscribed Roman pillar and a former monastery.
Merlin's Cave
Incredibly difficult to access, the only way to reach Merlin's Cave from land is to scramble down the rocks to the beach. The cave at Tintagel is only accessible at low tide but with a sandy floor which travels a long way inland. Legend has it that the infant Arthur was brought to the shore here and Merlin carried him to safety. If the climb down to the beach is too much, the English Heritage protected Tintagel Castle offers plenty of distraction.
Hawkes's Wood
Take a walk on the wild side with this beautiful nature reserve – oak woodland with two streams and a quarry. Typical of many Cornish Woods, it is a haven for woodland birds, including the nuthatch, tawny owls and the tiny pipistrelle. The woodland near Bodmin is in the care of the Cornwall Wildlife Trust. It can be difficult to access but park at Hay Wood, a short walk away, and head for the woods. Remember to wear suitable footwear.