Ivey's Blog
Seaside Walk Week grand finale to be held here on Sunday 30 July
24 July 2017
:
Postcards from the Park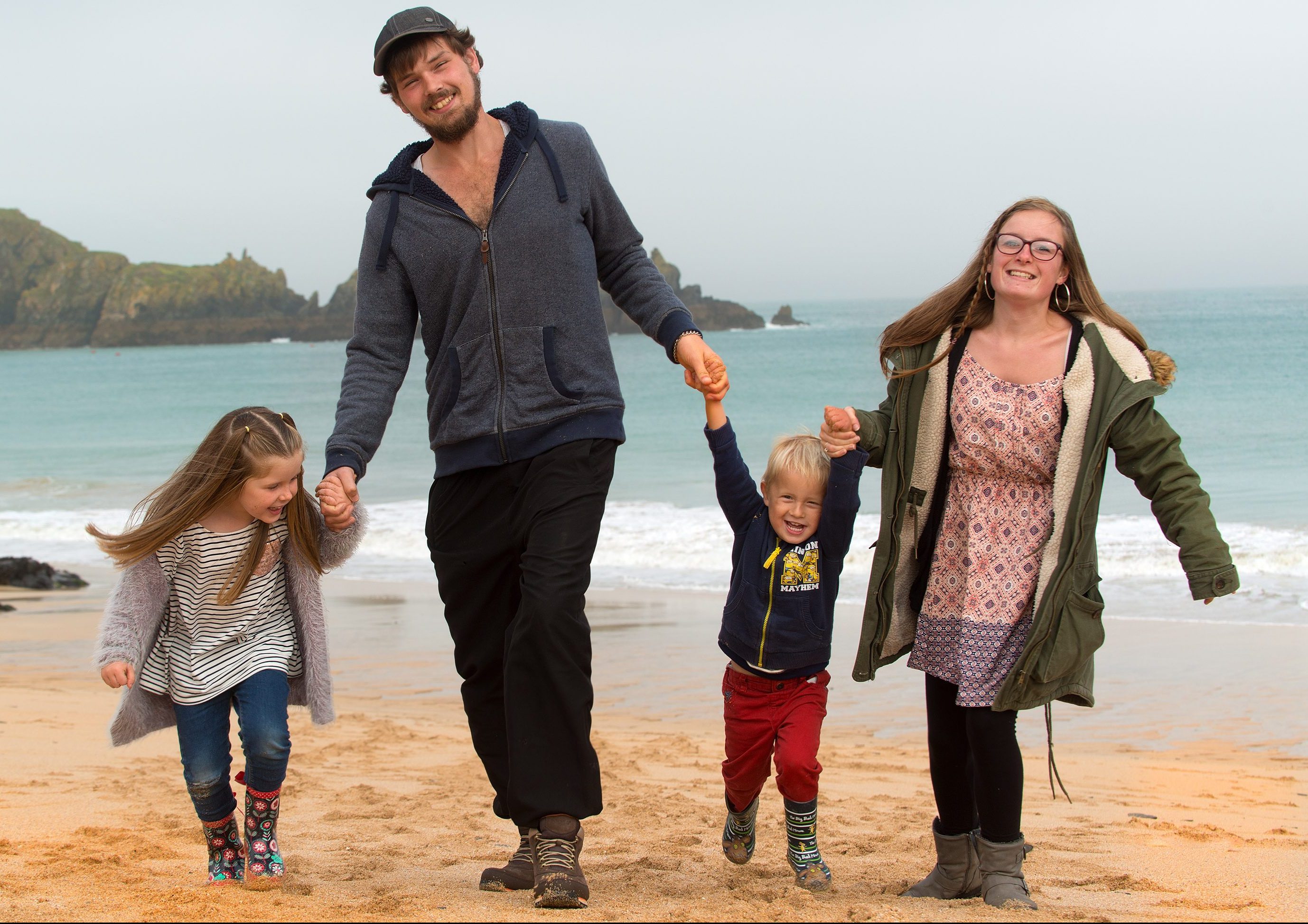 At Mother Ivey's Bay Holiday Park we never cease to be amazed by the view we, and our visitors, wake up to every day on this glorious part of the North Cornish Coast near Padstow. The incredible stretch of golden sand, the lush greenery and beautiful blues of the sea and sky all put a spring in our step on a daily basis.
It's a gift we love to share and we'll have the chance to do just that in Seaside Walk Week, an event organised by the Family Holiday Association to encourage people to explore the Great British Coastline.
The charity understands the importance of taking time out to relax on holiday for all of us, especially people coping with some of the greatest challenges life can deliver – severe and long-term illness, bereavement, mental health issues, disability and domestic violence.
We work closely with the charity and offer one per cent of our annual fleet hire bookings to families who wouldn't otherwise be able to afford a break – that's 17 week-long holidays so far this year through our One for All initiative. TV presenter and author Fern Britton, who had a mobile home on the site for many years, launched the scheme four years ago.
Mother Ivey's Bay Holiday Park owner Patrick Langmaid says it's a "real privilege" to be involved.
"We all know how important it is to take time out with our loved ones, especially during times of stress and hardship. Working alongside the Family Holiday Association and the Wadebridge Foodbank, we are able to help those experiencing difficult circumstances – giving them the time and space to have fun and enjoy themselves in a beautiful part of the world. I would love more holiday parks to follow our example," he says.
There's a terrific opportunity to support the charity, explore the area and join us in a barbecue on Sunday, July 30, when Seaside Walk Week concludes at Mother Ivey's Bay.
Experienced rangers from the National Trust are leading two walks – an hour-and-a-half and a shorter 40-minute ramble – around Trevose Head, stunning headland recently acquired by the Trust. They'll tell you all about the history, wildlife and habitats of this beautiful area.
The event starts at 2pm and walk tickets are £10 (£2.50 for 5-16-year-olds). All walkers get a free walker pack and Seaside Walk Week sun hat. You can buy refreshments from Wadebridge Foodbank at the start, and at a beach barbecue at Mother Ivey's Bay Holiday Park at the end. There's also a sandcastle competition on the beach.
A coastal walk, a barbecue and sandcastles on the beach sounds like the perfect holiday to us, and you can help make holiday memories for other families by supporting it.
Proceeds from the walk will be shared by the Family Holiday Association and the National Trust, and from the barbecue between the FHA and Wadebridge Foodbank.