Ivey's Blog
Our top days out within an hour of Mother Ivey's Bay Holiday Park
11 July 2017
:
Postcards from the Park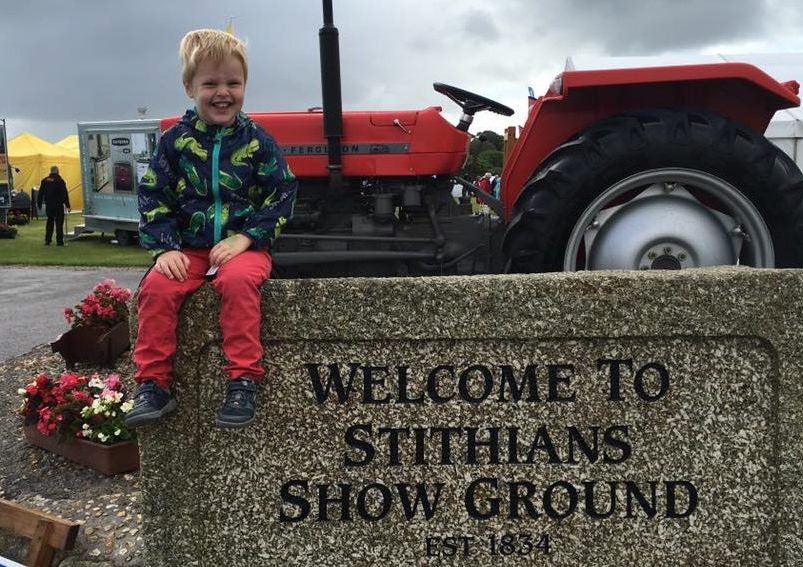 There's nothing the kids like more on holiday (or even when staying at home) than a proper day out. The chance to explore somewhere for a whole day, just like an adventure.
Here at Mother Ivey's Bay Holiday Park, we understand the need to get value for money so here are five terrific days out during July which offer plenty of "bangs for your buck", as our American cousins say, or are, in some cases, completely free! And the great news is, they are all less than an hour away by car.
Journey into space…
The magnificent Eden Project near St Austell is about 40 minutes away. Set off early and arrive by 10am because you'll need the full eight hours to discover everything Eden has to offer including the iconic biomes. This summer you can enjoy an experience which is literally out of this world – a Solar System Safari through all eight planets in our solar system. Trek through the inhospitable icy wasteland of Uranus, witness gas giant Jupiter rising from the vantage point of its moon Europa and fly-by Earth before landing in its lush vegetation, learning why it is uniquely placed to support life. Learn what it takes to be an astronaut and come face-to-face with a mysterious alien visitor.
Admission to the Journey Into Space is included in a normal admission ticket. An annual pass, cheaper than normal admission, allows you to return again.
Meet the animals…
Newquay Zoo offers the chance to encounter over 1,000 of the world's rarest and endangered animals in 13 acres of beautiful lush tropical gardens close to Newquay town centre (about half an hour's drive from Mother Ivey's Bay Holiday Park). There are lions, zebras and monkeys alongside all your zoo favourites and you can actually meet some of the residents, including a sloth. There are activity trails, face painting, a children's play area, a Tarzan trailand a Dragon maze. Family tickets (two adults and two children) start at £41.35 but you can get a seven-day pass which allows you to return free as many times as you like during the following week.
Get steamed up…
If you're lucky enough to be visiting Mother Ivey's Bay Holiday Park towards the end of July, head for the lovely Boconnoc Estate near Bodmin, about a 50-minute drive away. The popular Boconnoc Steam Fair is held for three days from 28-30 July in this picturesque setting. The Liskeard Steam and Vintage Club has a band of merry volunteers who have been organising the fair here since 1999. Last year the fair had 50 full size steam engines along with miniature steam engines, 170 tractors, motorbikes, bicycles, cars, commercial military and buses, model and craft marquees and numerous trade stands.
There's something for all the family with fairground attractions and free trailer rides behind a puffing steam engine around the estate to the lake. You can also take the opportunity to go into the beautifully restored main house. Money raised goes to Cornwall Air Ambulance and Liskeard Police Cadets. Family tickets start at £24.
Discover country life…
The agricultural show at Stithians is the biggest one-day event of its kind, and one of the oldest. They've been marking the Feast Day of St Stythians here since the 1800s. It started as a local competition between parishioners to see who could grow the best vegetables, raise the finest cattle and breed the greatest horses. Today it includes music, food, crafts, a fairground, a dog show, a flower tent and animal classes. In short, all the traditional fun of a county fair.
Children can meet cute rabbits and clucking chickens and watch blacksmiths, weavers and beekeepers in action. Stithians Show takes place on 17 July. Under fives are free, a family ticket is £30 and there's free parking.
Save the pennies…
We promised some free things to do this July and the most obvious one is to visit the beach. There's Mother Ivey's Bay on our doorstep and lots of other beaches in the area which offer golden sands, great waves, rock pools to explore and stunning scenery. Many of the local beaches, including Mother Ivey's Bay, are dog-friendly all year round. Others nearby include Harlyn, Constantine Bay, Porthcothan and Treyarnon.
Or head for Padstow and the Camel Trail, a total of 18 miles of beautiful countryside for walkers, cyclists and horse riders. It follows the track of a disused railway – so it's level and easy to negotiate for those with pushchairs. It's traffic free and travels through an Area of Outstanding Natural Beauty with views of the Camel Estuary for much of the route. You don't have to do it all at once. Padstow to Wadebridge is just over five miles.
You can download a Camel Trail leaflet at http://www.cornwall.gov.uk/cameltrail.