Ivey's Blog
Hot five camping essentials
07 June 2017
:
Postcards from the Park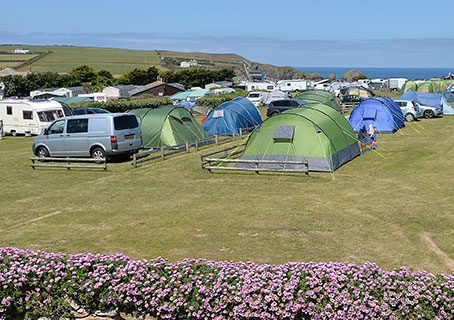 Camping has come a long way. No more damp tents wobbling in the slightest breeze, primus stoves taking 20 minutes to boil water, or food going off in a tiny cool box. Modern tents are sturdy and spacious, efficient stoves can cope with several pans at once and iceboxes can keep your milk fresh and your beers cold.
Once you've covered the basics, what are the five essential things you shouldn't leave home without?
Bags of bags and plenty of pegs
Nothing too lavish, maybe some small bin bags or old carrier bags. They can be pressed into service in so many ways. Obviously they can be used to transport rubbish to the bins, but they can be of real practical help when you're camping. If you're sitting on the grass, use one spread out as a mini groundsheet. They are also useful in the tent (using your pegs) to lift things off the floor for storage, giving you more space.
On the beach, damp wetsuits are easier to put on if you put your hands and feet in carrier bags first – then use them to bring back your wet costumes. In the car, remove the headrest and replace, trapping the carrier bag by the handles. Handy for rubbish, just remove and bin. Little ones can even have their clothes protected for messy activities by cutting the bottom off a carrier bag and using the handles as straps to create a plastic tabard.
Pegs are great for hanging up washing (no surprise there!) but will also replace missing ties, seal bags, hold tent flaps open and clip things like maps and guides together.
Bored? Buy board games
Keep children deprived of electronic entertainment happy with some good old-fashioned board games. Keep it simple like draughts, snakes and ladders, Ludo, Uno or just a pack of playing cards. A crowded tent on a wet evening is not the place to be negotiating the purchase of hotels on Park Lane for a fraught game of Monopoly. Instead buy your games from charity shops for a few pounds then either pass them back to charity or another family on holiday. If all else fails, play charades. No equipment required (although pen and paper for keeping score is handy).
See the light
Torches, torches, torches. It's essential that everyone has their own. Little ones will find it reassuring. Look for torches with straps to hang up, head torches that leave you hands free, torches that can act as lamps and torches that wind-up. And don't forget spare batteries!
Cutting edge tools
Every boy yearned for a Swiss Army Knife – a whole toolbox full of implements in one handy, pocket-sized piece of kit. It's true, there are lots of really useful things that come as standard with a Swiss Army Knife – a blade, screwdrivers, can and bottle opener, corkscrew, scissors, fish scaler, corkscrew and a thing for getting stones out of horse's hooves, although we wouldn't recommend you try this. We did say corkscrew twice. Even with most wine coming in screw top bottles you don't want to get caught out.
Be Prepared
This Boy Scout motto is right. (Baden-Powell thought of it long before it became a song in Disney's The Lion King). A first aid kit should include plasters (rockpools can have sharp edges), antiseptic cream and wipes, paracetamol and infant painkillers. Travel tablets and treatments for upset tummies can be useful too along with eyewash (sand gets everywhere). And remember insect repellent, stuff for insect bites, sun cream and after sun. If you don't want to make up your own, they aren't expensive to buy and can be kept in the car permanently.