Ivey's Blog
10 days to go until Mother Ivey's Bay open – our 2017 Cornish bucket list
21 March 2017
:
Postcards from the Park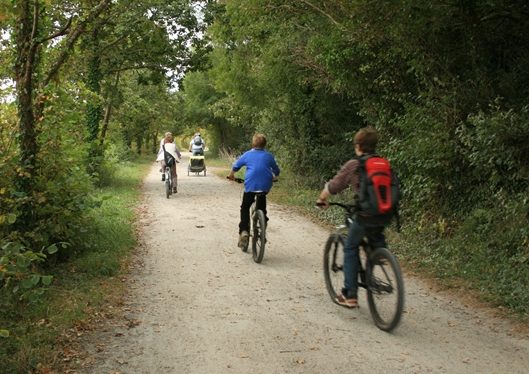 With just over a week until we open our doors for the 2017 season, we take a look at some of the things on our Cornish bucket list for this year.
We can't wait to welcome our first guests to their holiday in Cornwall – with so many things to do and places to visit, how many of these can you tick off?
Learn to surf
Book yourself in for that surfing lesson you've always promised yourself. With numerous surf schools and instructors dotted along the coast, there's no excuse not to see whether you'll be able to stand up!
Cycle the Camel Trail
The Camel Trail is an 18 mile largely traffic free, multi use trail which provides access to the countryside along a disused railway line between Bodmin, Wadebridge and Padstow. The trail is suitable for walkers, cyclists, horse-riders and wheelchair users.
Fly over the Eden Project Biomes
Fly on the longest and fastest zip wire in England and soar above the Biomes, at speeds of up to 60mph. Could this be the closest thing you'll experience to flying? From what we've heard, it's a totally exhilarating experience.
Walk the South West Coast Path
Ok, so unless you have several weeks to spare, you're not going to have time to walk the whole 300-mile stretch. But there are plenty of sections you can explore, starting from the bottom of the park.
Catch your dinner
If you love seafood, there's no way to enjoy it fresher than by catching it yourself. Join an organised fishing trip from one of the county's many harbours and enjoy time out on the water, whilst sourcing dinner.
Climb Brown Willy
The highest point in Cornwall, Brown Willy is 1,378 feet above sea level. Found at the heart of Bodmin Moor, its name comes from the Cornish 'Bronn Wennili', meaning 'hill of swallows'. After reaching the summit, head back down to the historic Jamaica Inn for a pint or two.
Watch a performance at the Minack Theatre
With a jam packed schedule running right through until the end of September, there's bound to be something for the whole family to enjoy. Even if you're not an avid theatre fan, it's worth going just for the jaw dropping backdrop.
Experience Cornwall underground
A huge part of Cornwall's history was made underground. Explore Geevor Mine or Poldark Mine (amongst many others) and the many caverns, adits and tunnels which make up these fascinating labyrinths.
Visit Porthcurno Beach
As well as being breathtakingly beautiful with its soft white sand and turquoise waters, Porthcurno has a rich history which can be explored without even having to leave the beach.
It's internationally renowned as the British termination of early submarine telegraph cables and one of the most connected places on the planet. A humble looking hut houses something extraordinary – enormous undersea cables which terminate inside the tiny building.