Ivey's Blog
Spookiest places to visit in Cornwall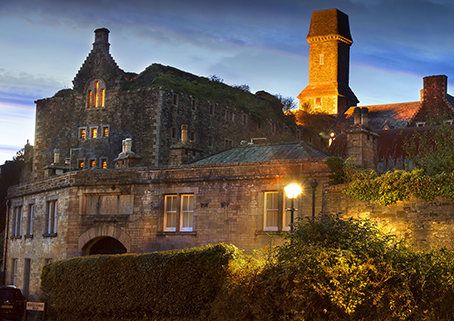 With Halloween just around the corner, we've put a list together of a few of our favourite places to visit in Cornwall for mysterious encounters!
Situated in a superior position overlooking the River Fal, Pendennis Castle is one of the most haunted buildings in Cornwall. Built by Henry VIII in the 16th century, the castle is said to be home to disembodied screams from a kitchen maid, who fell to her death while carrying food and heavy footsteps on a staircase, that apparently no longer leads anywhere…
Built in 1778, Bodmin Jail was best known for staging highly popular and very well attended public hangings outside the building up until 1862. Today you can wander the eerie cells that once housed hundreds of the county's prisoners – whilst watching out for ghostly beings. One of the most prolific ghosts seen in the jail is the restless spirit of Selina Wedge. Executed in 1878 for the murder of her son, she wanders the jail's corridors and is most often sighted by young children or pregnant women, who see a 'crying lady in a long dress'.
 Located not far from us here at Mother Ivey's Bay is Prideaux Place, a stunning Elizabethan manor house. There have been many paranormal sightings here, including reports of a ghostly woman who sits and sews in the morning room and the ghost of Honor Fortescue, the wife of Humphrey Prideaux. After the death of her husband Honor is said to have thrown herself from an upper balcony and now spends her afterlife chasing after visitors to Prideaux. 
This spooky wood on the outskirts of Falmouth is one of the lesser known haunted spots in Cornwall. Once home to a large gunpowder works, which produced explosives for the surrounding mines, it is now a peaceful if  eerie nature reserve. In 1838 a terrible tragedy occurred and five of the mill buildings blew up in quick succession – one of those killed, William Dunstan, is said to still wander the ruins.