Ivey's Blog
Cornwall's flora, fauna and furry, fluffy and aquatic friends
10 October 2016
:
Wildlife and Nature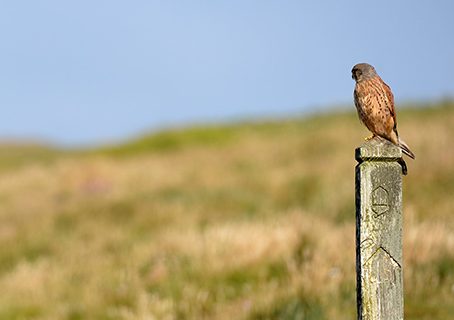 Discover the amazing range of wildlife at Mother Ivey's Bay:
Cornwall is famous for its stunning coastline, pasties, cream teas and breath-taking beaches – but it's also home to a huge variety of plants and animals. From bumblebees and butterflies to basking sharks and dolphins, there's plenty to look out for.
Here at Mother Ivey's Bay Holiday Park, we're committed to the conservation of Cornwall's incredible range of wildlife – both on our beach and in our five-acre nature reserve. Take a look at the wild encounters you might have while staying with us:
In our nature reserve
Mother Ivey's Bay Holiday park is home to a glorious five-acre nature reserve, which is carefully preserved to encourage and assist the flora and fauna of the Cornish Coast to flourish. Here you'll spot creatures large and small – look skyward to spot hovering kestrels and singing skylarks and keep your eyes peeled on the ground for a range of mammals – including rabbits and dormice!
Depending when you visit us, you'll also find a striking range of flora and fauna. Spot beautiful purple agapanthus and pink pyramidal orchids and look out for the reserves bee-friendly plants – including sweet smelling lavender and catmint!
On the Beach
Boasting a sandy shore and crystal blue seas, our privately-owned beach is home to a range of creatures in all shapes and sizes. Be on the lookout for seals bobbing in the water, sunfish below the surface, families of cormorants skimming the waters – and if you're lucky, dolphins on the horizon.
Further afield
The Camel Estuary, only a stone's throw from our beautiful holiday park, is a fantastic habitat for a range of interesting creatures and plant life. Spend the day exploring the area by walking or cycling the Camel Trail, whilst looking out for the unusual brown seaweed known as egg, or knotted rack and the many coloured shore crabs.
Will you be able to spot a curlew? Europe's largest wading bird, it's recognisable by a long downward curving bill and dark, slender legs.
Staying with us? Keep up to date with the latest nature sightings on our chalk board in reception.