Ivey's Blog
An Eerie Evening Approaches
31 October 2015
:
Postcards from the Park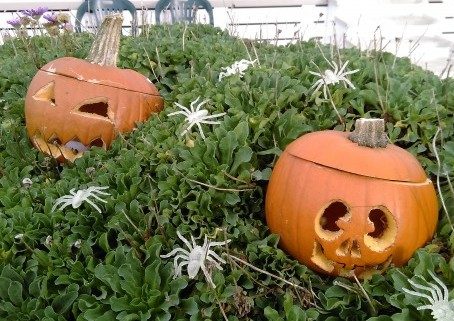 It's Halloween at Mother Ivey's Bay and the park has an eerie air about it.
Positively putrid pumpkins have appeared all over and, as night falls, spooky apparitions of caped and fanged creatures are set to roam the fields and roadways, weaving between caravans in the search for unsuspecting souls.
Before darkness envelops the park, we've been out with our camera to catch a glimpse of our favourite pumpkin creations.  Check out the slideshow below and let us know via Facebook which one you think is best!