Ivey's Blog
9 Steps: How to Prepare your Caravan for Winter
20 October 2015
:
Postcards from the Park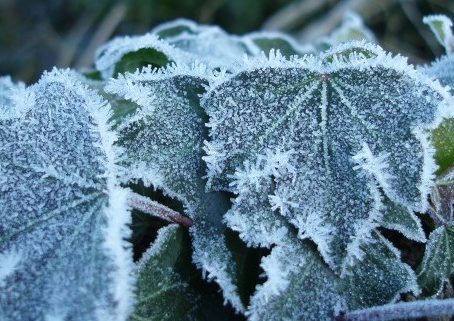 So, the season here is drawing to a close and it's time to prepare you holiday home for the winter months ahead.
New owners often ask us how best to prepare their holiday caravan for the winter months.  The word "winterisation" seems to have a mystic quality about it, striking fear into the hearts of most newcomers.  But don't worry, winterisation doesn't have to be complicated.
This is a guide to shutting down your caravan for the winter months.  The whole process won't take long and you can leave safe in the knowledge that your pride and joy will be best set to welcome you back next Easter.
1. Run the hoover
Clear out the fridge, bins and food cupboards, making sure that your caravan is left in clean condition. There's nothing worse than coming back and finding that you breakfast banana has grown legs and taken up residence.  Run the hoover, paying close attention to corners when food particles gather.
2. Turn off the fridge/freezer and leave the door open
Correction, the only thing worse than a moldy banana is a festering fridge.  Opening the doors will allow the inside to air, reducing the likelihood of mildew growth around the door seals.
3. Open the curtains
Owners often assume that, in the interests of security, they should close all the curtains.  Whilst crime is rare here, common sense precautions are necessary no matter where in the country you are.  Nothing peaks the interest of a light fingered friend than closed curtains.  And more importantly, if your curtains are closed, it makes it difficult for our security team to identify any intruders.
4. Remove your nets and tie your curtains away from the window
Nets should be removed and laid out neatly, not scrunched up.  This could be a great opportunity to put them through the washing machine.  Pull the curtains away from the window and drape them over a chair or sofa, or tuck them into the pelmet to keep them away from the glass.
5. Upturn the sofa cushions & mattresses if possible
Take your sofa cushions off the sofa and use them to build a fort structure in the centre of the room.  Great fun for the kids and helps to keep them aired.  Turn your mattresses on end.
6. Switch off the electricity, gas and water supply
Most holiday caravan insurance policies will require you to switch off your water supply when unattended from October through to April.  Regardless of whether it is a condition of your policy, it makes sense to minimise the impact of any water leakage caused by cracked pipes.
7. Drain down the water system
This is a task best done by a competent engineer who will ensure that your water pipes and boiler are completely free from water.  Failing to do this can result in considerable expense in the Spring when the pipes are refilled and cracks from expansion of any residual water left in the system over the winter become evident.  Speak to our reception if you'd like to arrange for our on-site maintenance team to complete this for you.
8. Hide any valuables from view
Get that TV off the stand and hide it in your newly formed living room cushion fort.  Radios, jewelry, technology; all of these should be out of view, preferably taken home with you.
9. Lock Up & Relax
Make sure that any outside storage boxes are secure and all doors and windows have been locked up. Secure any outside furniture to stop it blowing about.  Now enjoy your trip home, safe in the knowledge that our winter team will be on hand throughout the close-down period to keep a close eye on your pride and joy.  We're even around on Christmas Day to make sure everything is safe and sound.