Ivey's Blog
Holiday Park Nominated for Industry Awards
10 October 2015
:
Park Awards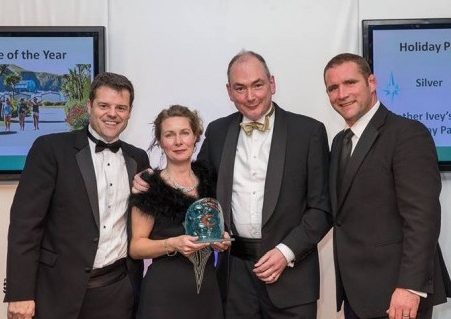 The Team at Mother Iveys Bay Holiday Park are delighted to have been shortlisted as finalists in 3 categories of the Cornwall Tourism Awards 2015/16.  The Park has been shortlisted in the Holiday Park & Village of the Year category, the Access & Inclusivity category and the Dog-Friendly Accommodation category.
Last year, the Park won Silver in the Holiday Park & Village of the Year category and since it has achieved runner-up in the Cornish Guardian Business Awards, Gold in the David Bellamy Awards, Top 100 Site recognition and Living Wage Foundation accreditation.
Malcolm Bell, Chief Executive of Visit Cornwall, says: "The finalists in the Cornwall Tourism Awards 2015/16 have demonstrated a flair for innovation and real excellence in their field. The positive impact that this has on their business is obvious but it also contributes to the success of Cornwall as a visitor destination as a whole, both in terms of our reputation for quality and encouraging other businesses to follow suit and strive to be the best. The hard work and dedication that it takes to be a finalist is commendable, congratulations!"
The tourism industry's prestigious award ceremony will take place on 12th November 2015 at the Headland Hotel, Newquay.