Ivey's Blog
What's Got The BBC So Interested In Mother Ivey's Bay
01 October 2015
:
In The News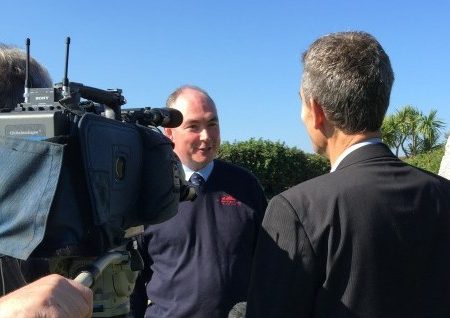 There is a growing rumble across Cornwall's north coast which is attracting the attention of media outlets from across the South West
The epicentre of this buzz is 5 miles south of Padstow, a sleepy outcrop by winter, a bustling hive of tourists during the summer months.
What started as back office murmurs are developing into boardroom conversations.  Those boardroom discussions are evolving into public forum discussions.  And St Merryn is at the heart of this movement.
The Park's Living Wage Aspirations
In 2015, Mother Ivey's Bay became the first holiday park in the UK to become a full Living Wage Foundation accredited holiday park.  Our friends at St Merryn Park quickly followed suit and a number of other businesses have recently committed to following in their footsteps.  We are approaching a tipping point which would see St Merryn attract the highest calibre workforce, delivering the best customer experience, an investment which will pay back immeasurably.
It has been said that the tourism industry is one which has traditionally relied on a low paid, transient workforce to fulfil seasonal job market demands.  Even more broadly, industry as a whole has expressed concerns that paying a fair wage is unsustainable, the costs of which are prohibitive.
The Benefits of Paying a Full UK Living Wage
As a business that pays the full UK living wage and is already seeing the benefits to staff morale, retention, motivation and the customer experience, BBC's Spotlight has asked Park Director, Patrick Langmaid, to explain to industry why they cannot afford to ignore the real living wage movement.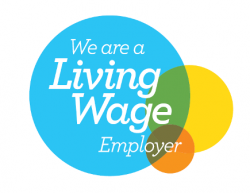 This year alone, the number of Living Wage Foundation accredited businesses has grown by a third to 1,800 and the growth seems to be exponential.
This year, Padstow's Mother Ivey's Bay is helping drive this growth by encouraging it's guests to take the Living Wage message home with them and encourage their own workplace to become a Living Wage Foundation accredited business.  The first 10 guests who can prove that their encouragement has resulted in their workplace becoming accredited will be offered a free camping or caravan holiday at the Park, just south of Padstow.  Patrick has said "Countless businesses, behind closed doors, are considering accreditation… the Mother Ivey's Bay are showing that Living Wage works for business."