Ivey's Blog
What is the 'Obby 'Oss?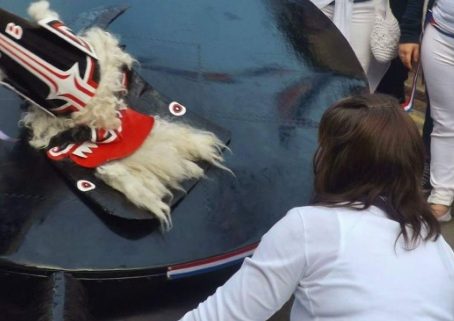 A sleepy Cornish harbour town comes alive each May Day with folklore, shinanigans and a healthy hint of intemperance.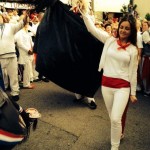 By far the climax of the Padstow calendar, for those lucky enough to stumble upon the locals' celebrations, the festival offers a chance to see Padstow at its quirky best.
Head down to the Golden Lion at midnight on May Eve and join in as townspeople gather to sing the "Night Song." By morning, the town has been dressed with greenery and flowers placed around the maypole and the excitement begins in earnest.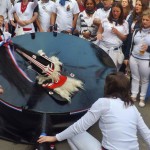 The excitement builds late morning & May Day really kicks off in Padstow with the appearance of two groups of extravogant dancers, each leading a rather unusual looking beast.  The "Old" and the "Blue Ribbon" 'Obby 'Osses, as the name suggests, are stylised kinds of horses which would perhaps not be out of place in traditional Oriental or African celebrations – but believe us, what you are set to experience is very Cornish indeed. Prodded on by acolytes known as "Teazers," and accompanies by drums & accordions, each 'oss wears a mask and black frame-hung cape under which they try to catch young maidens as they pass. Escorted by the "MC" in his top hat and decorated stick & followed by a host of people, the "Mayers" – all singing the "Morning Song." – the two processions pass through the town's atmospheric streets to shrieks of excitement from to onlooking crowd. Finally, late in the evening, the two 'osses meet at the maypole.  They dance together before the crowds, revelling in the attention before returning to their respective stables.  Crowds sings of the 'Obby 'Oss death, until its resurrection the following May Eve.
There are few traditions which have endured quite like the Padstow May Day Festival so its certainly a sight not to be missed.
If you're staying at Mother Ivey's Bay this May Day, head into Reception and the team will be happy to help you with timings for this year's festivities.