Ivey's Blog
Plan of the Park
You are welcome to pick a particular site when booking your holiday.
Please do remember that our most popular pitches tend to get reserved well in advance, especially in Peak Season, so be prepared to accept a different site or to change your dates, if possible.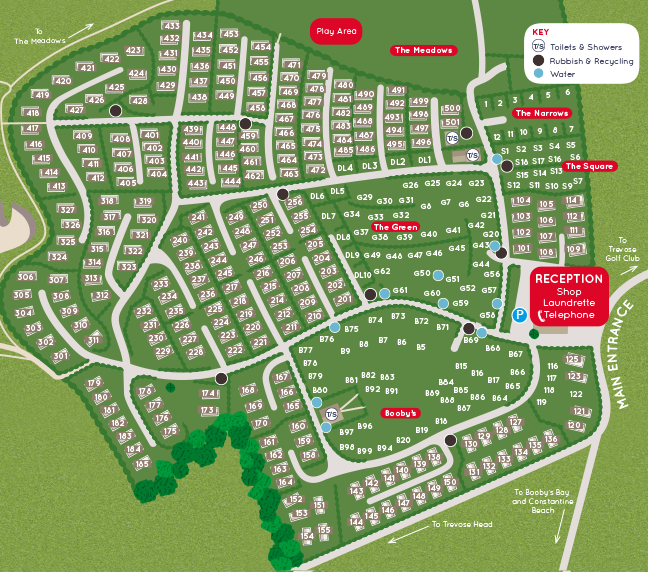 To download a printable plan of the Park please click here.