Ivey's Blog
Gold
We have a wide range of hire caravans to suit your needs for a holiday in your favourite holiday park, including dogs welcome caravans.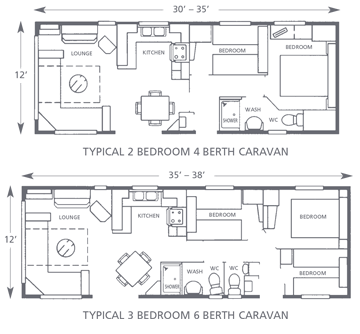 Our policy of regularly replacing and upgrading our hire fleet ensures that you can enjoy maximum comfort during your stay with us.
All our hire caravans have either two or three bedrooms, sleeping four or six in comfort, respectively.
Our gold caravans have double glazing, heating in all bedrooms and patio furniture.