Ivey's Blog
Diamond
For special occasions, or just because you want to treat yourself, why don't you consider booking one of our diamond range hire caravans for your Cornish holiday?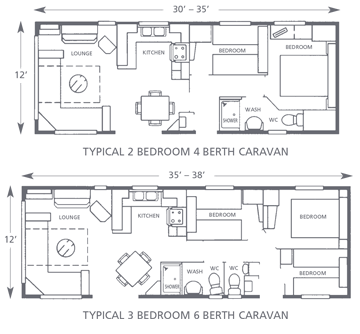 Our Diamond Hire Caravans are built to a high specification and have the best sea views over Mother Ivey's Bay our hire caravans can offer.
As well as all the features we offer with our hire caravans, they have the added comfort of central heating.
Like all our hire caravans, they are regularly replaced to ensure your satisfaction.