Ivey's Blog
Facilities
There are a wide range of facilities available to all our customers.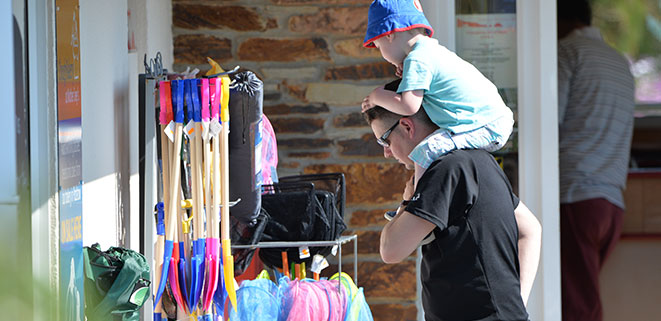 Wi-Fi
There is limited Wi-Fi and mobile phone coverage (depending on your provider) at the Park due to its remote location on the Trevose Headland. We currently have a Wi-Fi hot-spot in one of our chalets. Please ask at reception for details.  
Launderette
The launderette is situated behind reception.
Peace and quiet
In response to our customers' requirements, we have no bars, no clubs, no discos and no restaurants to disturb the calm environment of our park. At the request of our customers, we insist on silence from 11 pm to 7 am so that everybody can get a good night's sleep, lulled by the hypnotic sound of the Atlantic waves breaking on the beach below.
Play areas
If you can tear your children away from the beach, our purpose-built adventure playground and large open play area (for ball games, team games and kite-flying) will keep them occupied for hours. Both these areas are situated in The Meadows.
Shop
The shop is located next to reception. It provides a popular range of groceries – including many locally produced goods, newspapers, camping accessories, toys and other items.
Telephones
The telephone boxes are situated behind reception.