The Square
The Square provides one of our most sheltered areas.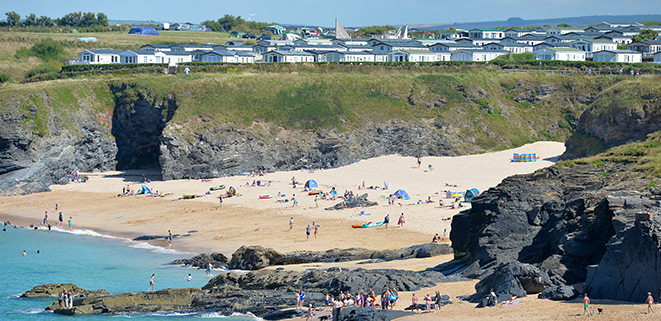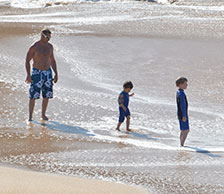 The Square provides one of the most sheltered areas of the Park for Motorhomes and Tourers. All of the pitches have electrical hook-up and it is close to all our amenities, washing areas and shower blocks in the Palace.
Click on the tariff tab above to view availability and options to stay in The Square.
No dogs are allowed in The Square.
You are welcome to pick a particular site when booking your holiday.
Please do remember that our most popular pitches tend to get reserved well in advance, especially in Peak Season, so be prepared to accept a different site or to change your dates, if possible.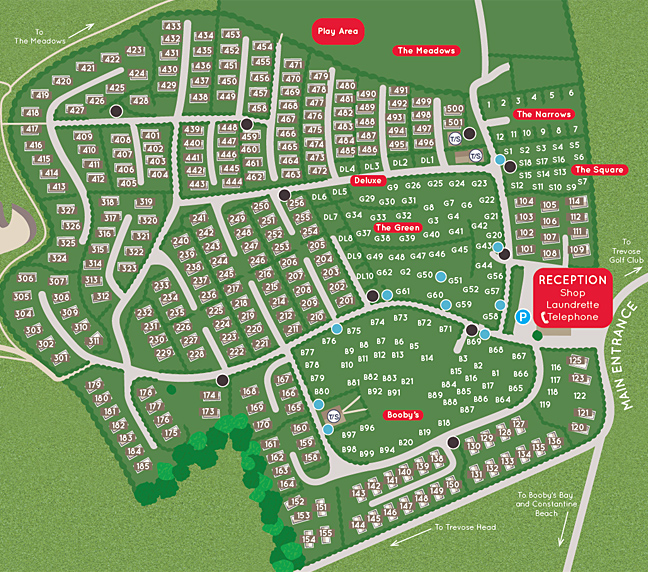 Camping & Touring Pitch Prices 2017
Approximate pitch sizes are given in the tables below
Your equipment, including your car plus any extra car, must fit SIDE-BY-SIDE on the pitch.
Please leave a 3m gap between neighbours and please do not use the open area in front of the pitches to site your equipment.
During our high season we open The Meadows, a separate area catering specifically for tents.
Breathable groundsheets must be used on all pitches.
Additional charges are made for Dogs and Extra Cars.
LOW SEASON: March 25th to May 26th and October 3rd to October 31st
MID SEASON: May 27th to July 7th and September 5th to October 2nd
HIGH SEASON: July 8th to September 4th
We strongly recommend that you take out Holiday Insurance to protect you in the event that you are unable to take your holiday.
All prices include VAT at the standard rate.
2017 Touring Pitch Prices
Short breaks are welcome. Please get in touch for availability or click here to book online.
There are a wide range of facilities available to all our customers.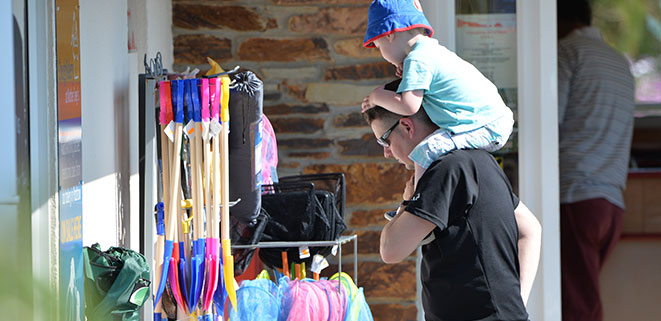 Wifi
We are currently experiencing issues with our WiFi. Unfortunately our current WiFi provider has gone into liquidation leaving us with no WiFi coverage. We are working as fast as we can to find an alternative provider and we will update you as soon as we have a permanent solution so please keep checking. Meanwhile we are working with BT to provide a short term Hotspot, hopefully in time for the start of the 2016 season.
Launderette
The launderette is situated behind reception.
Peace and quiet
In response to our customers' requirements, we have no bars, no clubs, no discos and no restaurants to disturb the calm environment of our park. At the request of our customers, we insist on silence from 11 pm to 7 am so that everybody can get a good night's sleep, lulled by the hypnotic sound of the Atlantic waves breaking on the beach below.
Play areas
If you can tear your children away from the beach, our purpose-built adventure playground and large open play area (for ball games, team games and kite-flying) will keep them occupied for hours. Both these areas are situated in The Meadows.
Shop
The shop is located next to reception. It provides a popular range of groceries – including many locally produced goods, newspapers, camping accessories, toys and other items.
Telephones
The telephone boxes are situated behind reception.